Kyoto
Enjoyable every season thoroughout the year-Taizoin
Visit Kitayama・Kitaoji
2019/10/17
Calmly standing Sanmon-gate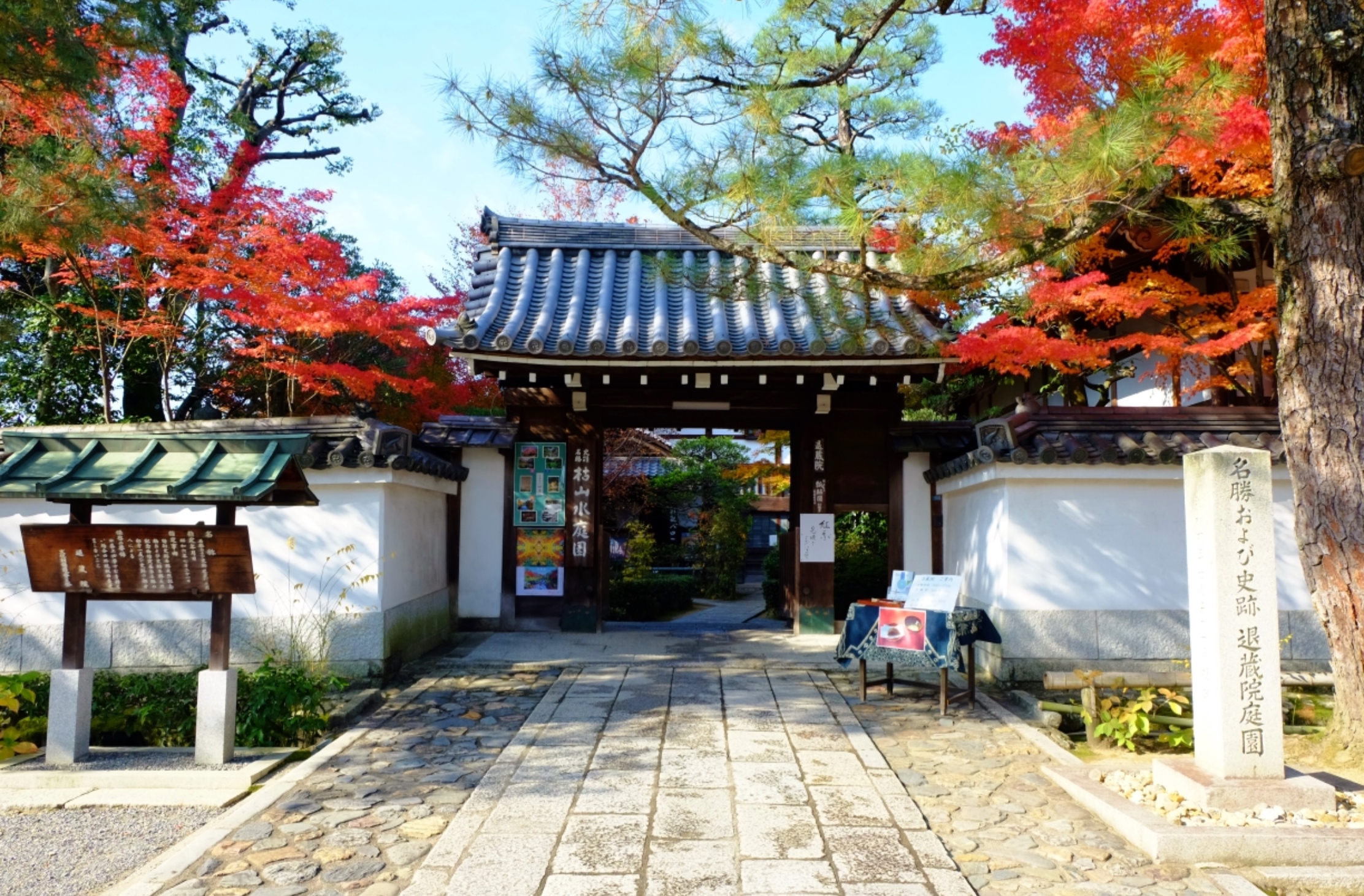 Taizoin is a famous branch of temple for dry landscape garden and energetic Chisen-Kaiyu style garden (circulating walking paths provided garden). Both garden is satisfying quality with the distinctive style and the seasonal colors.
In the sound of bamboo of Shishiodoshi, walk around the garden under the branches spreading wildly.
Let's spend a special time in "Daikyuan" tea house with green tea, snacks and the garden nature view.

Walk in autumn colored garden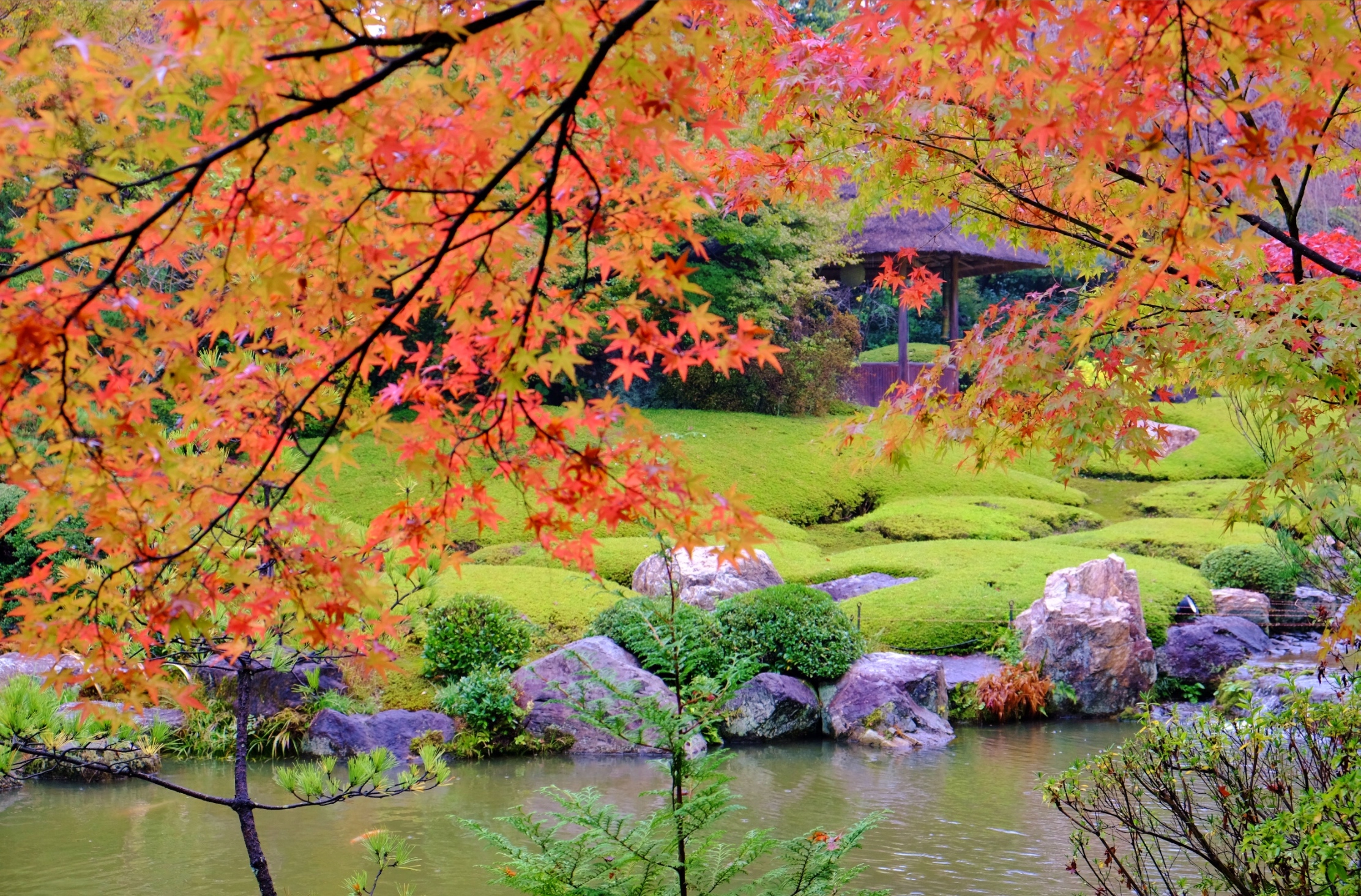 Yoko-en, the Chisen kaiyu style garden is located on the southern side of the temple, is the remarkable autumn view spot.
From the wisteria trellis in the west of the garden, a wonderful view of the waterfalls, beautifully trimmed greens and branches of red maples around the pond can be enjoyed like a perfect piece of art work.
The deep autumn color will embrace you in this hidden spot in the old capital, Kyoto.
Tired of this information society? Visit here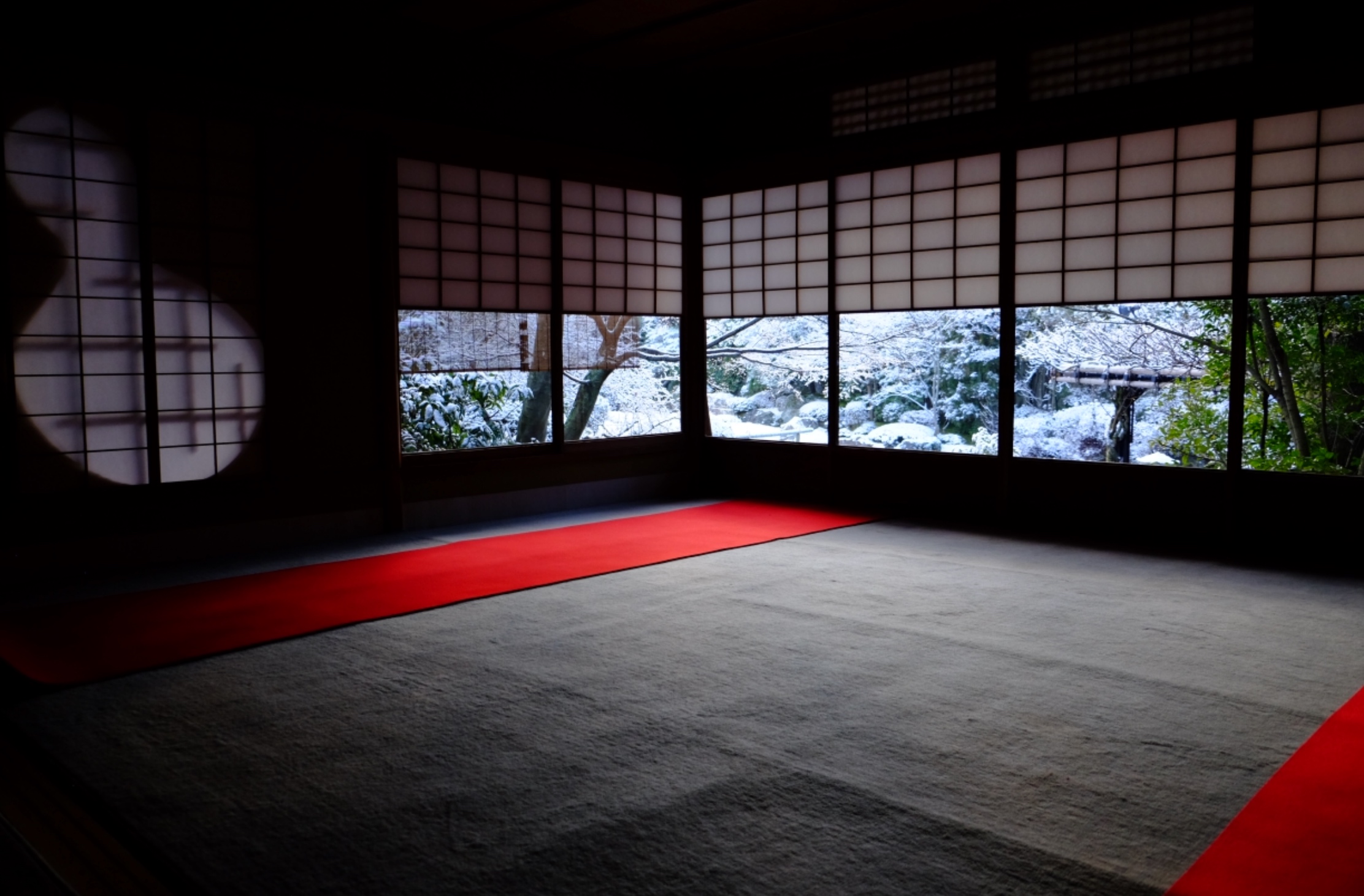 The monotone garden view in the snow also emphasizes the beauty of Japanese garden.
You will realize that the minimum sound and the colors are enough to express the best of it's natural beauty.
Peaceful time will start from the moment you forget about any unnecessary worries about the past of the future.
Spring in the cherry pink petal shower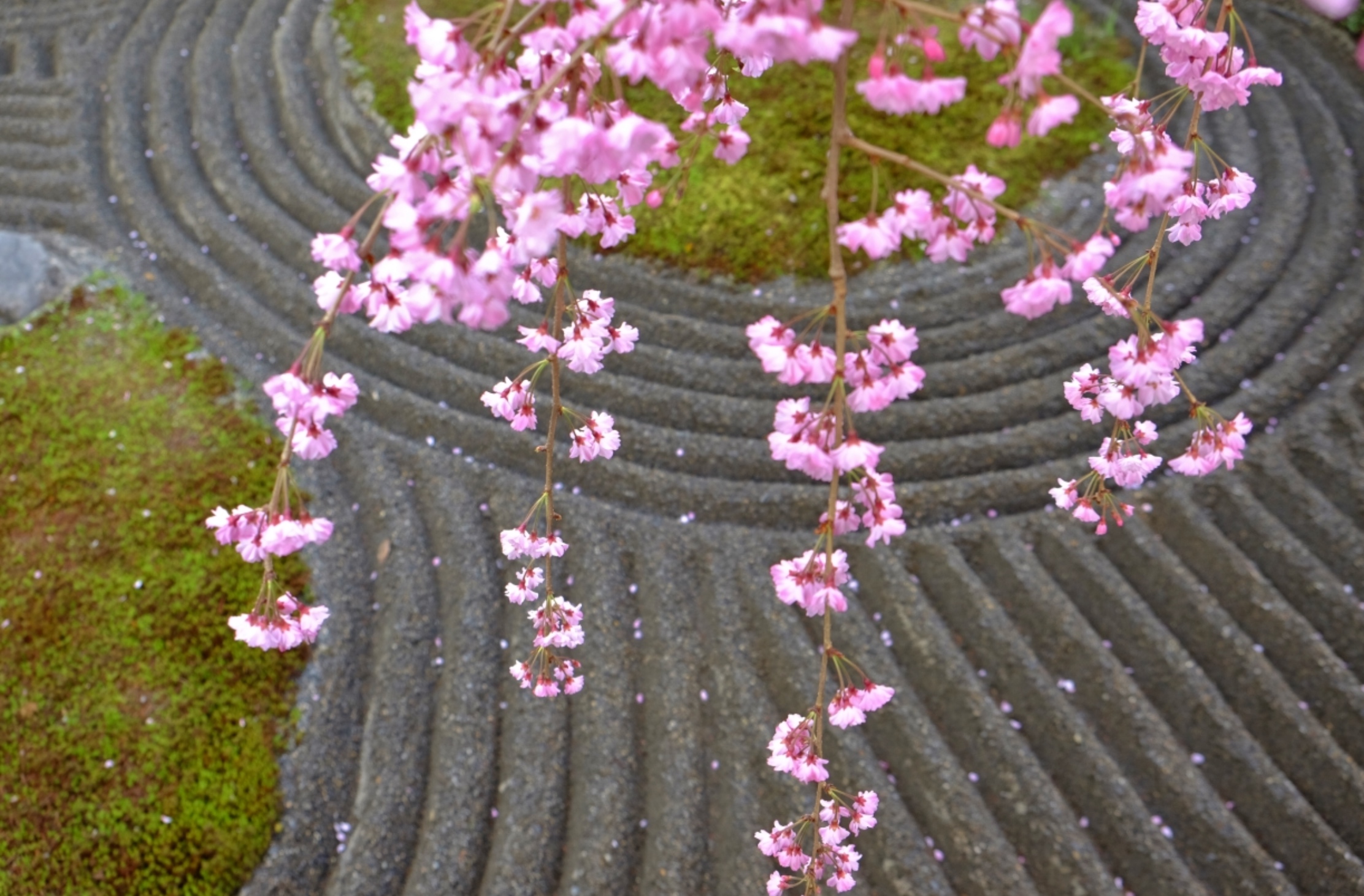 At the entrance of Yoko-en with two "yin" and "yang" gardens on both sides, an impressive weeping cherry tree will welcome and invite you from to the inside of the garden.

Zen-garden brings you a realization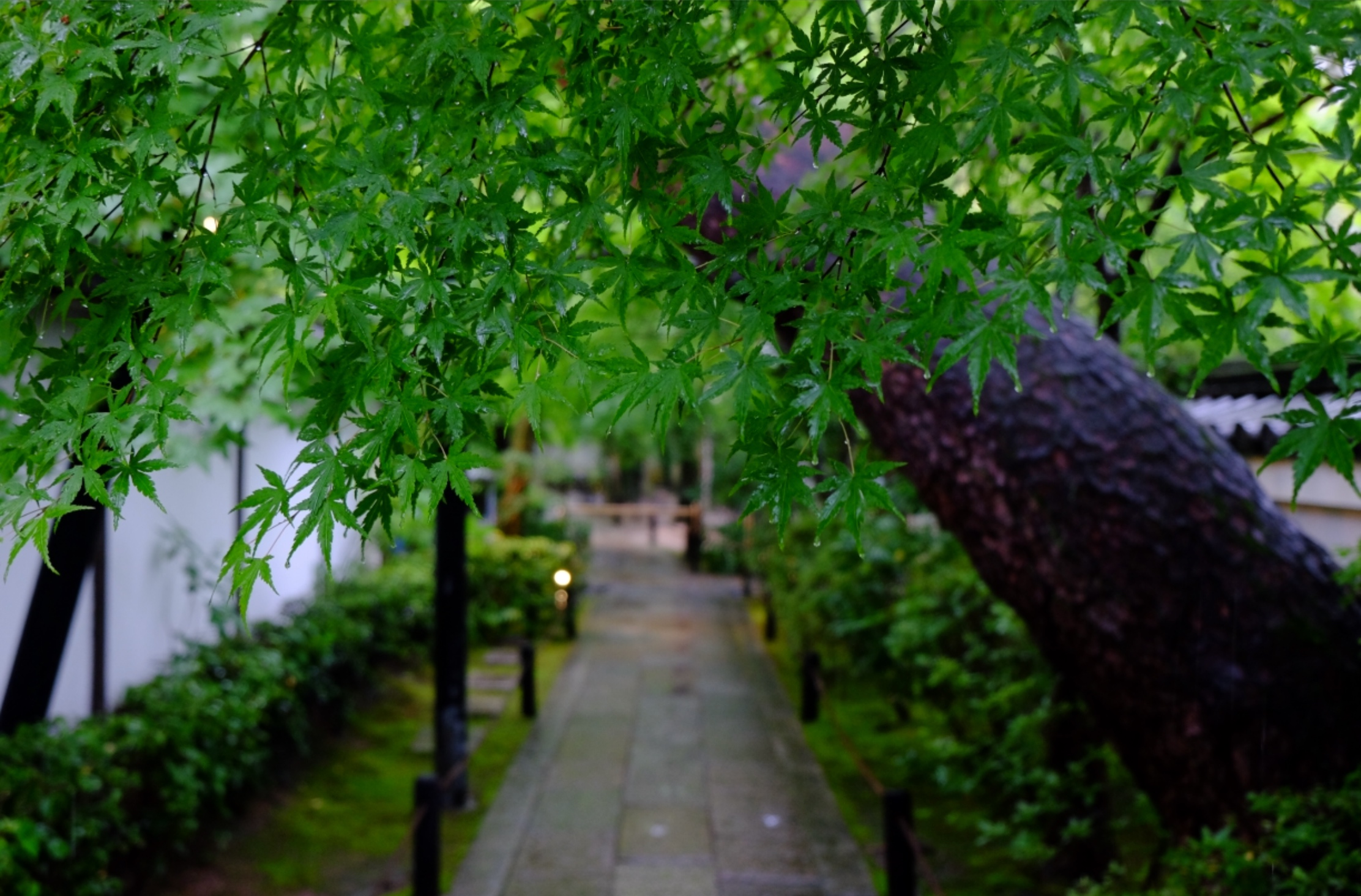 Not only the autumn red maples, but also the beauty of energetic green leaves of maple with full vitality produces the fresh walking path.
The contrast of solid beauty of evergreen trees and the flowers that performs their seasonal changes...The garden will tell you the joy of "change" by being free from the fear to the change of something.
| | |
| --- | --- |
| Name of the facility | Taizoin |
| Address | 〒616-8035 Kyoto, Kyoto City, Ukyo-ku, Hanazono Myoshinji-cho 35 |
| Tell | 075-463-2855 |
| URL | http://www.taizoin.com/ |
| Nearest station | 7 minutes walk from JR Sagano line \"Hanazono\" station |
| Business hours | Opening hours 9:00~17:00(Reception Closing)  |
| Admission fee | General (including high school students): 600 yen/ Children (under 15 years old): 300 yen |