Kyoto
Feeling the elegant tradition at Shinsenen
Visit Karasuma・Omiya
2020/11/18
Main gateway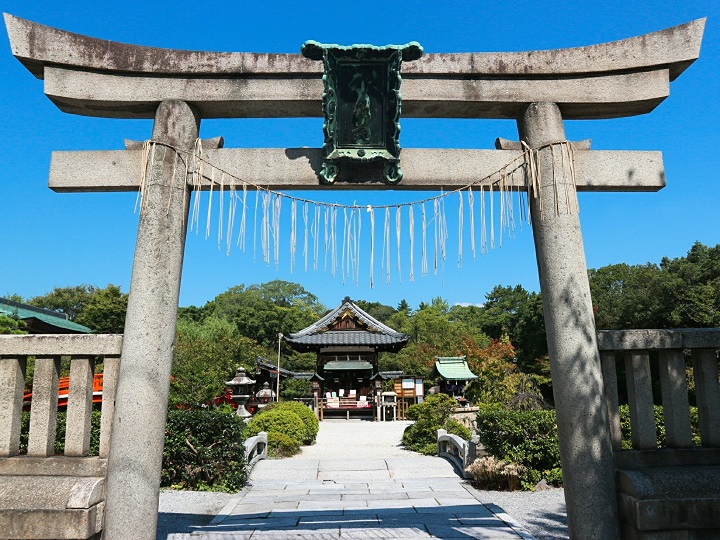 This gate suddenly appears when entering the temple. Because of the gate, Shisenen may seem like a shrine, but it is a temple of the Shingon sect.

In the front, Zennyo Ryuo Sha, a building which represents the dragon of water is located.


The rich forest in middle of the city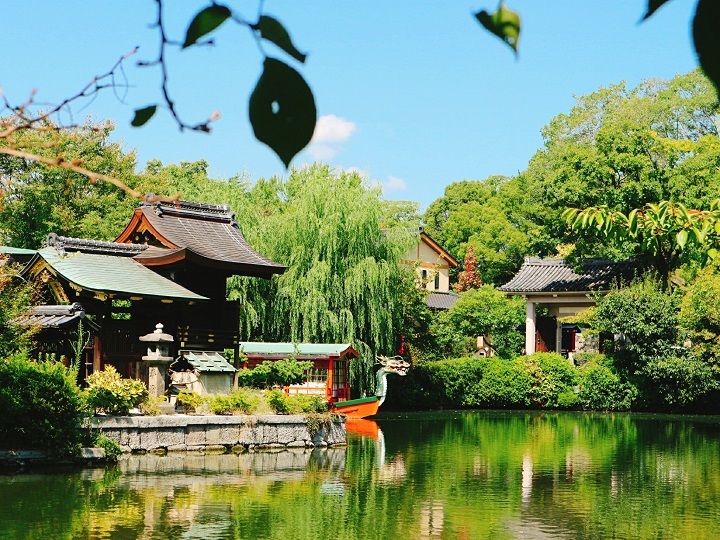 The spring of Shinsenen is said to have never stopped flowing, even at times of drought, and this has been praised by the people as the "god's spring."

When thinking that the water there have been reflecting the history ever since the temple's establishment, the color of the water seems even more complicated and beautiful.

This building is the only building which has such function of rotating.


The vivid red-colored bridge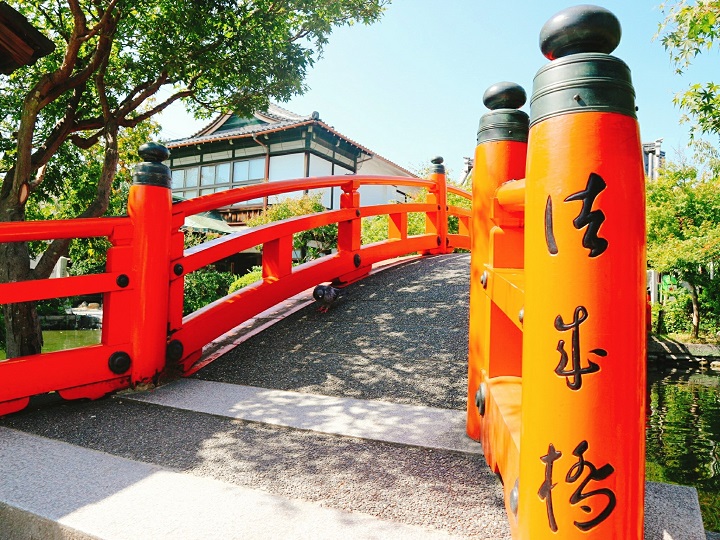 Ho-jo bridge appeals the visitors with its beautiful color.

When it is sunny, the combination of the red bridge and the blue of the sky and the green of the forest creates an impressive color combination.

If you see the water from the bridge, you will be able to see koi fish going over the reflected bridge.


One wish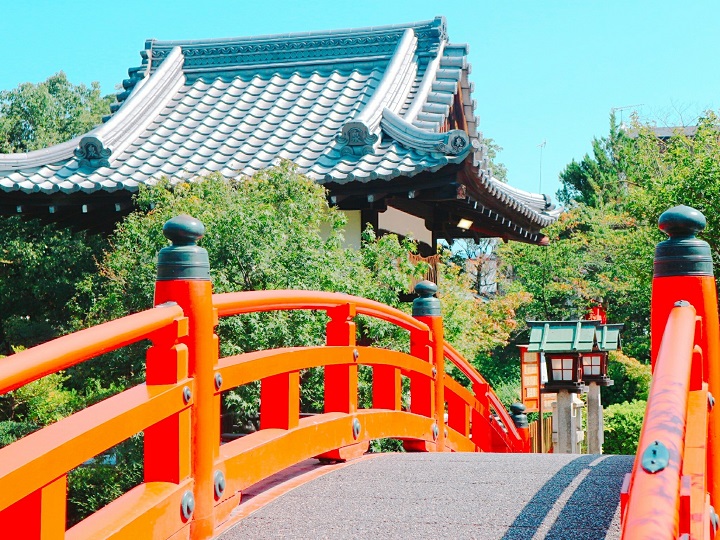 Going over the bridge from the main building to the Zennyo Ryuo Sha.

It is said that if you walk over the bridge while wishing one dream, that wish will come true.

It is widely known as a temple for love and matching, too.


The pond which continues to reflect time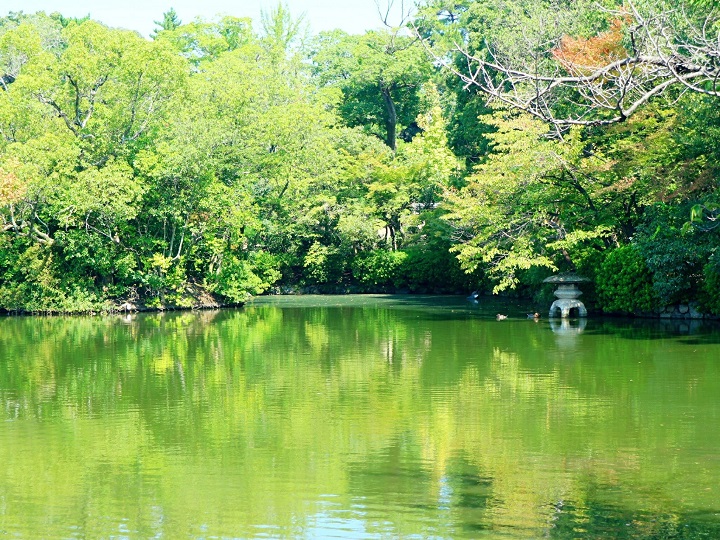 It is said that the front road of this temple, Oike street, is named after the lake in Shinsenen.

The long history of this area can be sensed from this temple.
| | |
| --- | --- |
| Address | 〒604-8306 167 Monzen-cho, Shisenencho Higashi-iru, Oike-dori, Nakagyo-ku, Kyoto |
| Tell | 075-821-1466 |
| URL | http://www.shinsenen.org/ |
| Nearest station | 10 minutes walk from Nijo station (JR line)3 minutes walk from Nijojo station (Tozai Subway line) |
| Nearest bus stop | By Shinsenen bus stop (City bus/ Kyoto bus) |
| Business hours | Opening hours 8:30-20:00 |
| Regular holiday | None |
| Admission fee | Free |