Kyoto
Boiled tofu and Yuba melts in your mouth- Toyo-uke Teahouse, ran by 120 years old Tofu shop
Food/Drink Kitayama・Kitaoji
2018/09/03
Best Quality Tofu in Best Price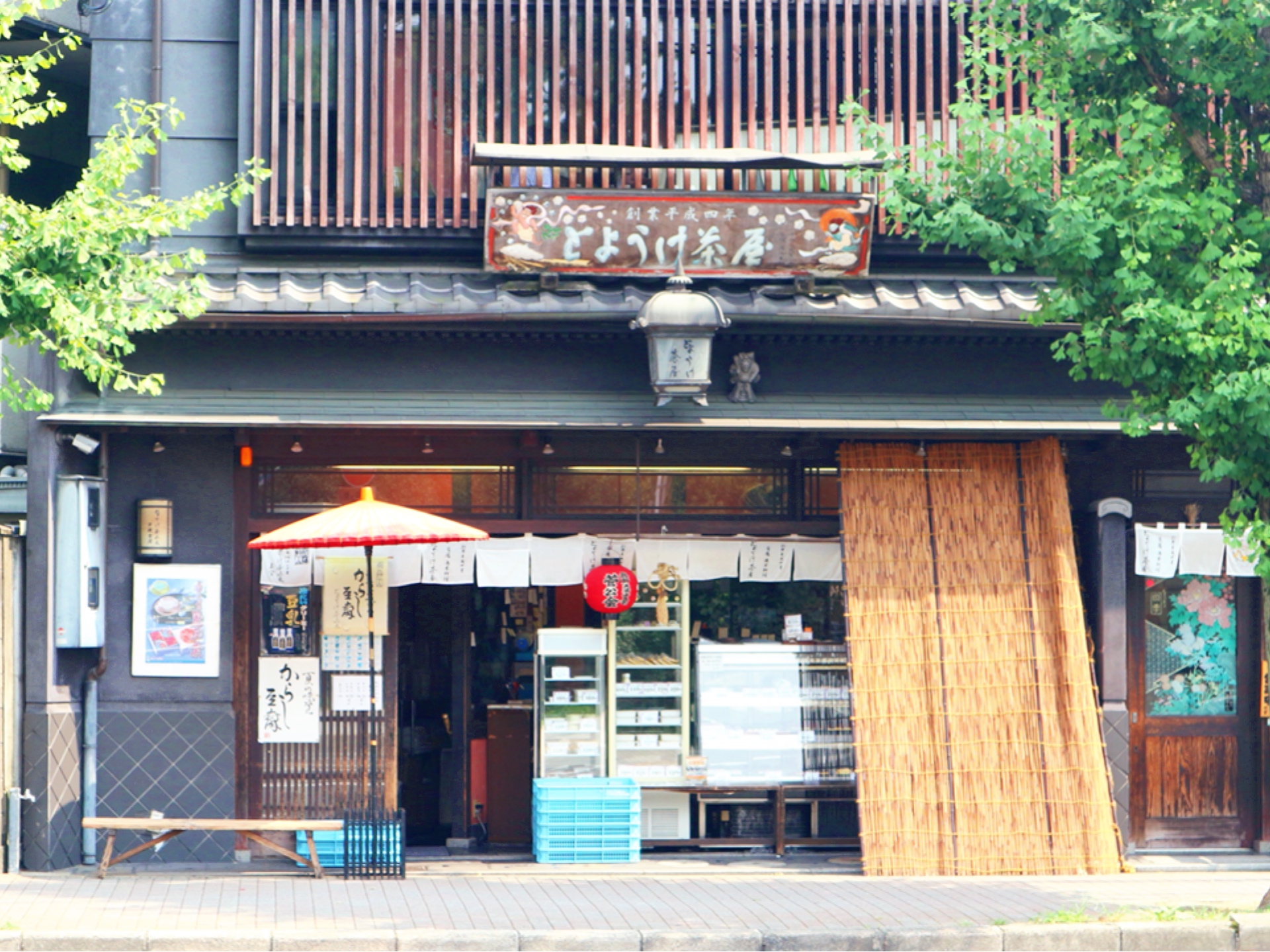 There is always a long line in front of this Tofu restaurant, directly managed by 120 years old historical Tofu shop.
It is named "Toyo-uke" to be blessed by harvested crops fully, and has been doing their business only with Tofu for four generations. Their pure attitude towards tofu has been supported by customers for long time.
Restaurants and Tofu store for freshly made tofu is in the shop building, and being loved by local people.
Rich variations of Tofu cuisine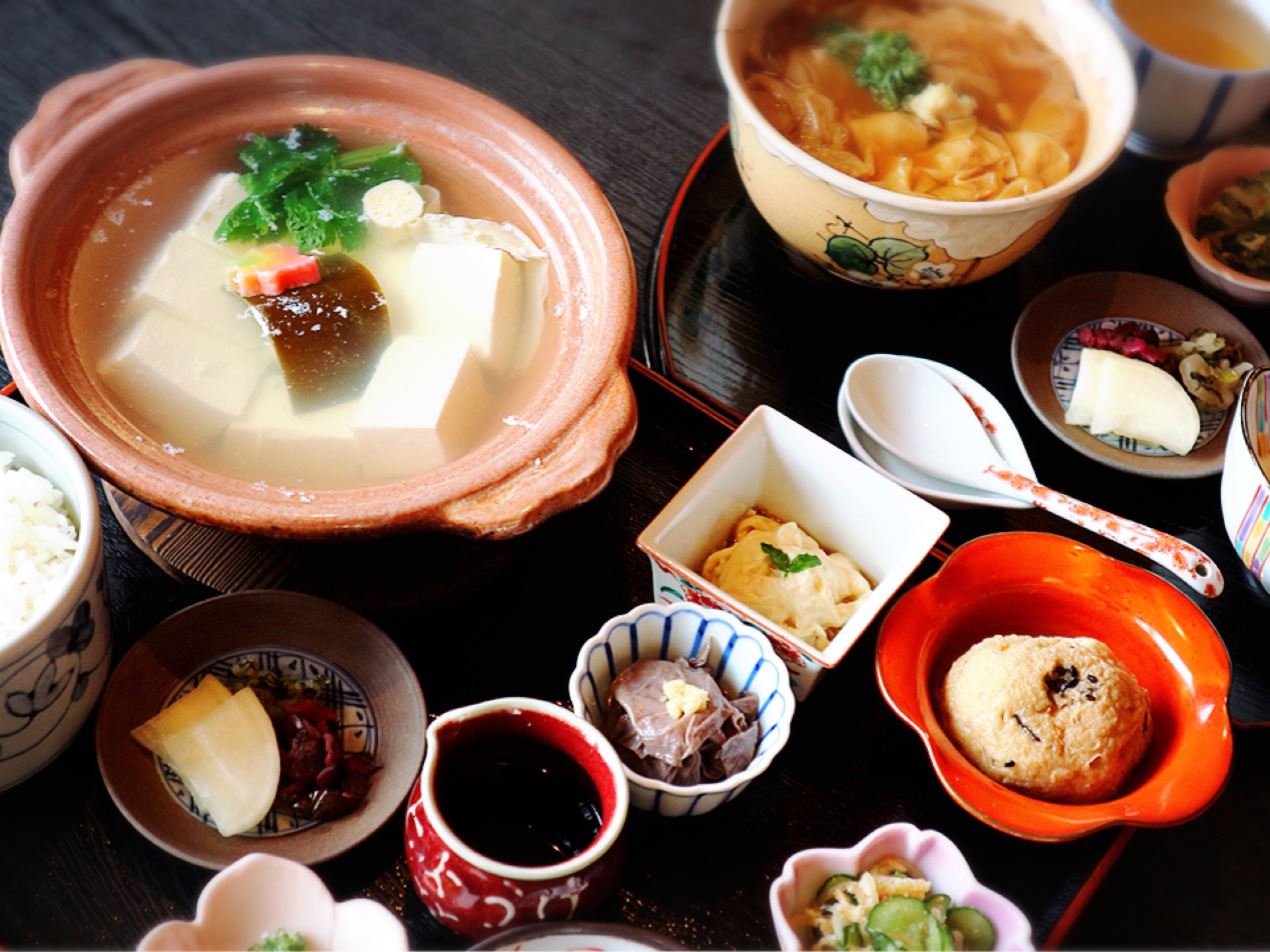 Set menu with beautifully decorated Yu-dofu (boiled tofu), Row yuba, black beans yuba, Hirousu and pickles, or row yuba donburi with thick kuzu sauce on top... Everything is in real high quality but in reasonable price.
Using freshly made tofu, all the menus are unique and simple as a homemade dishes.
Their motto to be simple and not too luxurious is maybe the reason for customers to repeat here for their homely taste.
Healthy but Rich Taste of Tofu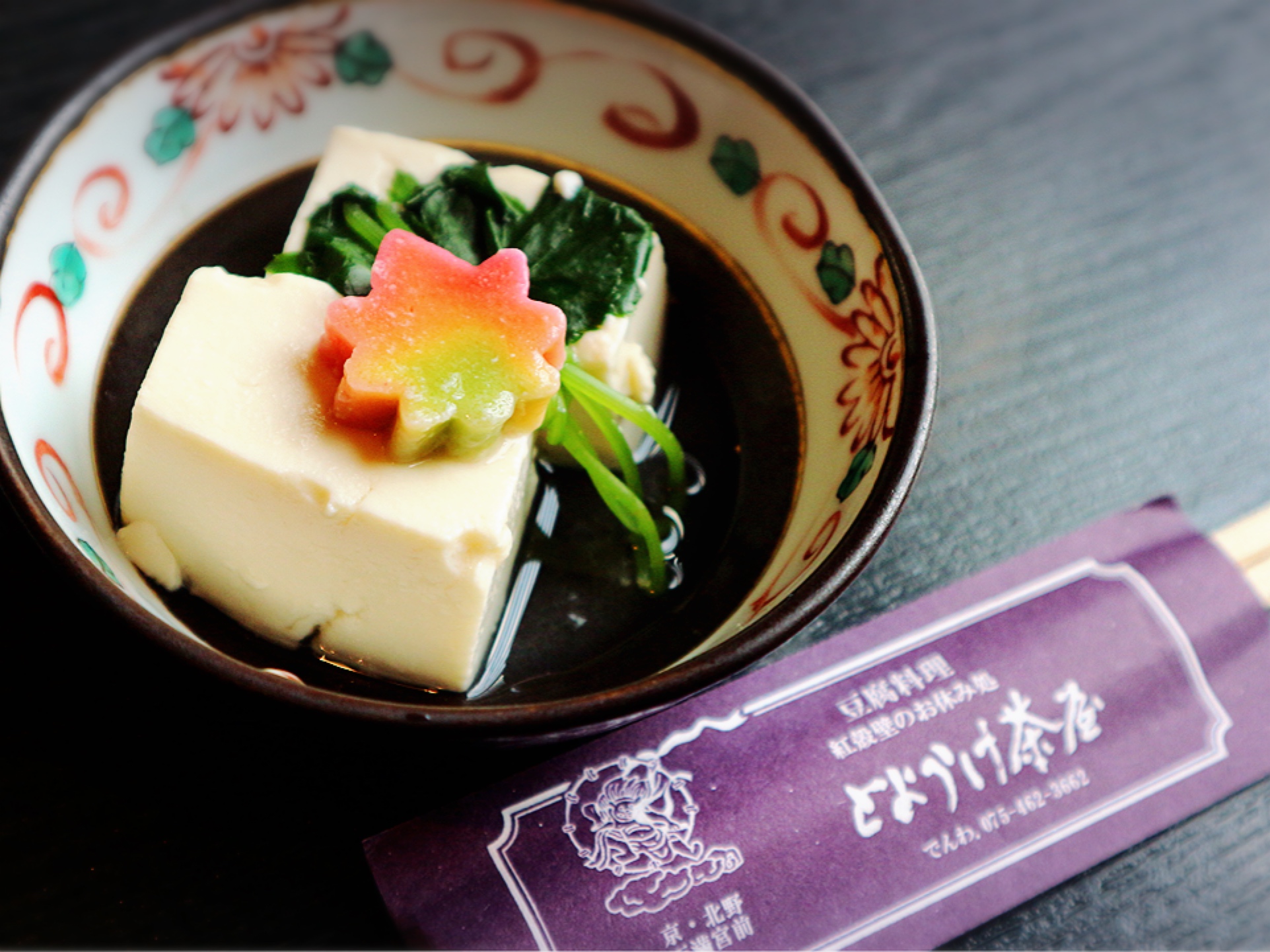 Creamy boiled tofu melts in your mouth leaving the gentle sweetness and scent of soy.
Scoop up the silky tofu from the pot and enjoy them with a few drops of mild salty soya sauce. Soft taste immediately spreads in your mouth.
After fully enjoying the smooth texture and gentle flavor, you can enjoy until the last drop of the soup by adding some soy sauce.
Row Yuba Donburi shining in amber color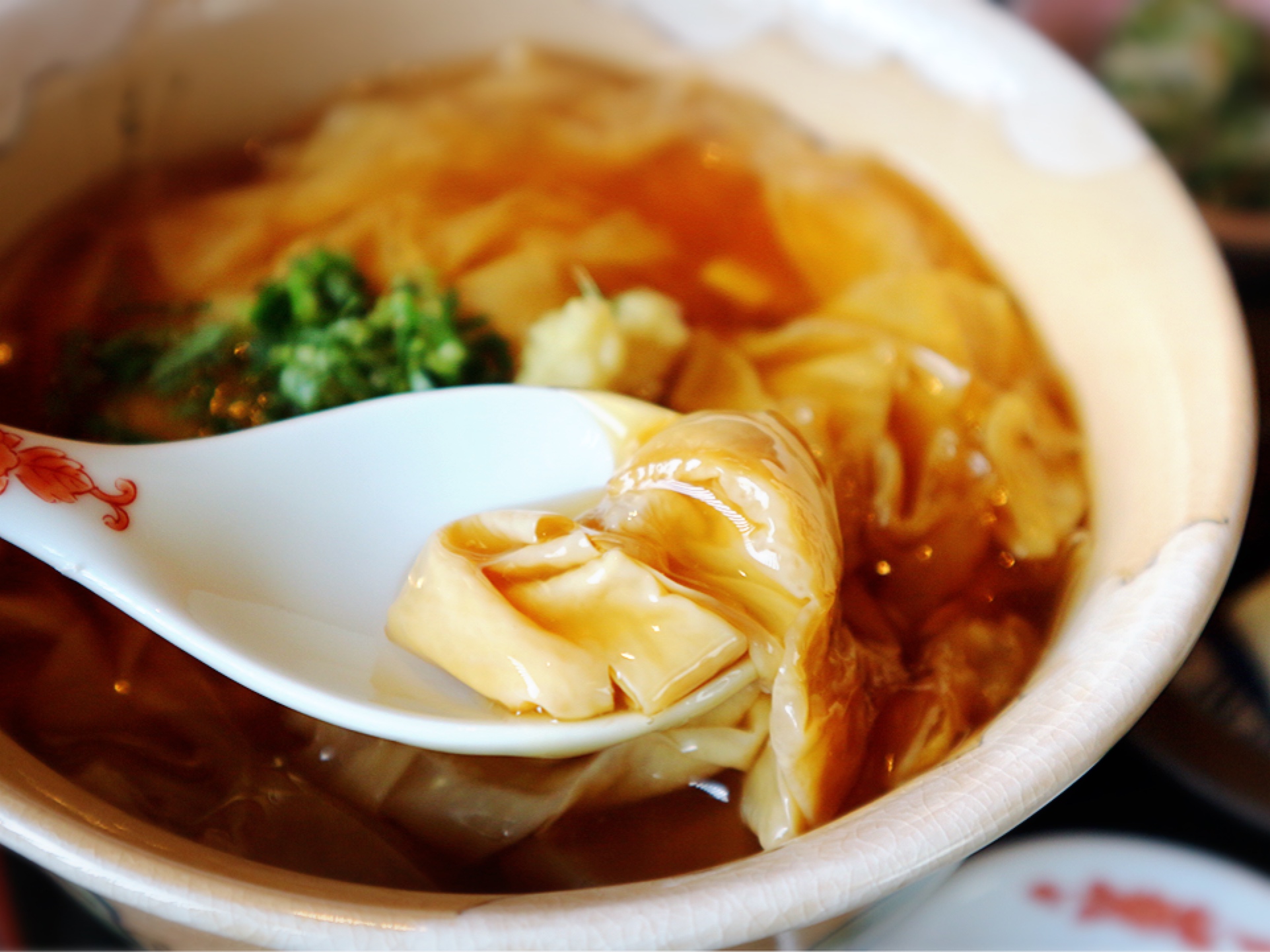 Since the restaurant is only open in daytime, dishes are slightly seasoned thickly for active customers.
Shaved ginger and chopped sprouts decorates the donburi dish above the kuzu-thick sauce and steamy row yuba.
These sweet-spicy sauce, row yuba texture, accents of seasonings will help you to charge energy fully by the time you finish your dish!
Fully Enjoy the Kyoto Tofu Cuisine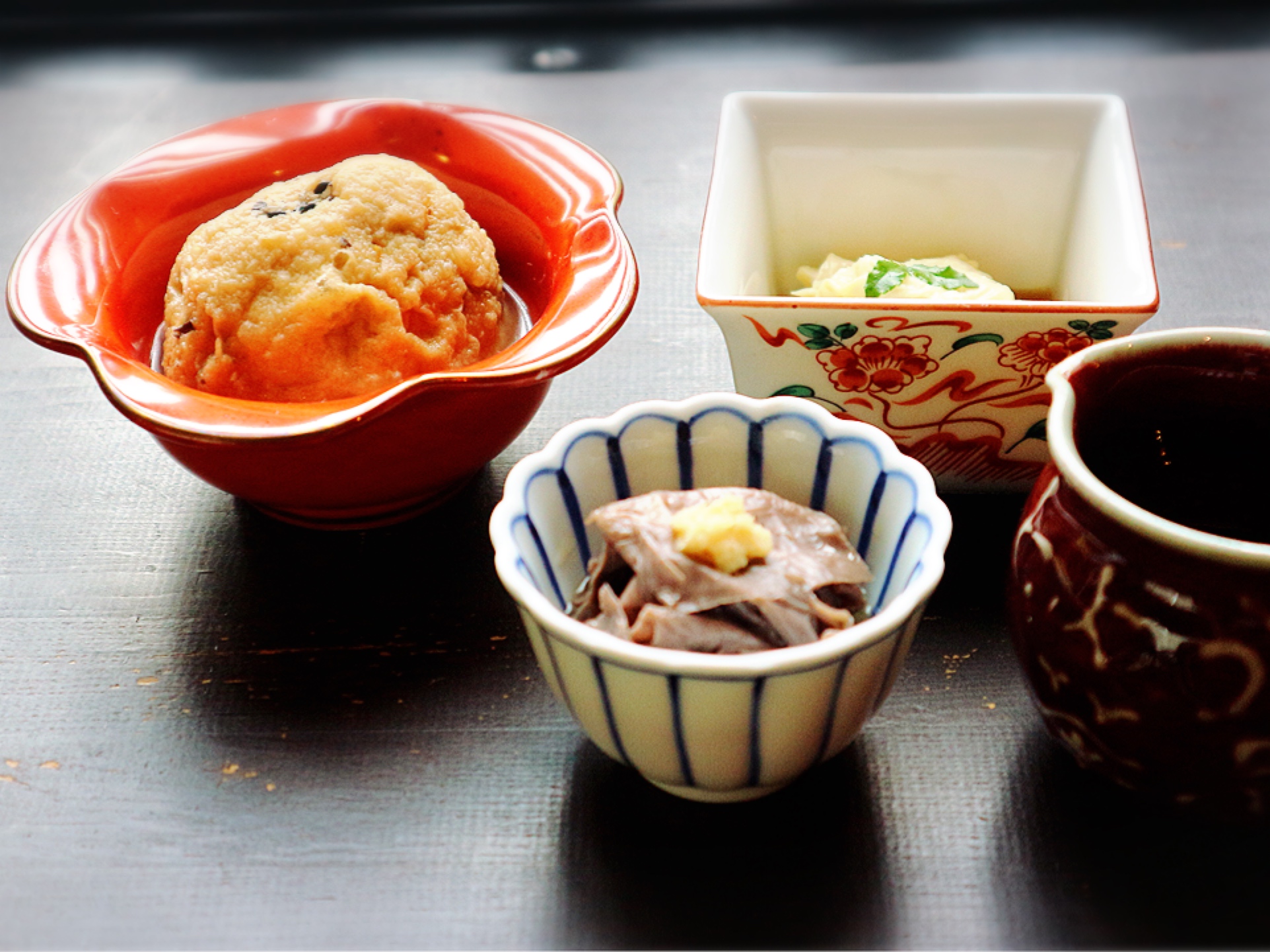 Pickled Cucumbers and Japanese ginger, boiled Tamba black beans with row Yuba, ginkgo and lily bulb hirousu, etc... each of the small bowl dishes are also unique recipes. They are not too colorful, but we cannot talk about Kyoto cuisine without Tofu dishes.
Taste this soaking gentle flavor of tofu. They will relax and heal your tiredness.
| | |
| --- | --- |
| Name of the facility | Toyo-uke Teahouse |
| Address | 〒602-8384 Kyoto Prefecture, Kyoto City, Kamigyo-ku, Imadegawa-dori Onmae Nishiiru, Kamiyagawa-cho 822 |
| Tell | 075-462-3662 |
| URL | http://www.toyoukeya.co.jp |
| Nearest station | 7 minutes walk from Keihuku Dentetsu Kitano Line\"Kitano-hakubaicho Station\" |
| Nearest bus stop | Right next to \"Kitano-tenmangu-mae\" Bus stop by City Bus No.50 / No.101 |
| Business hours | 11:00〜15:00 ※Store opening hour 10:00〜18:30 |
| Regular holiday | Thursdays (We are open on 25th), Non fixed holidays twice a month |