Kyoto
Get your body and soul HOT with super spicy gourmets! "Super spicy street" in Muko city
Sacred place for spicy food lovers "Super spicy street"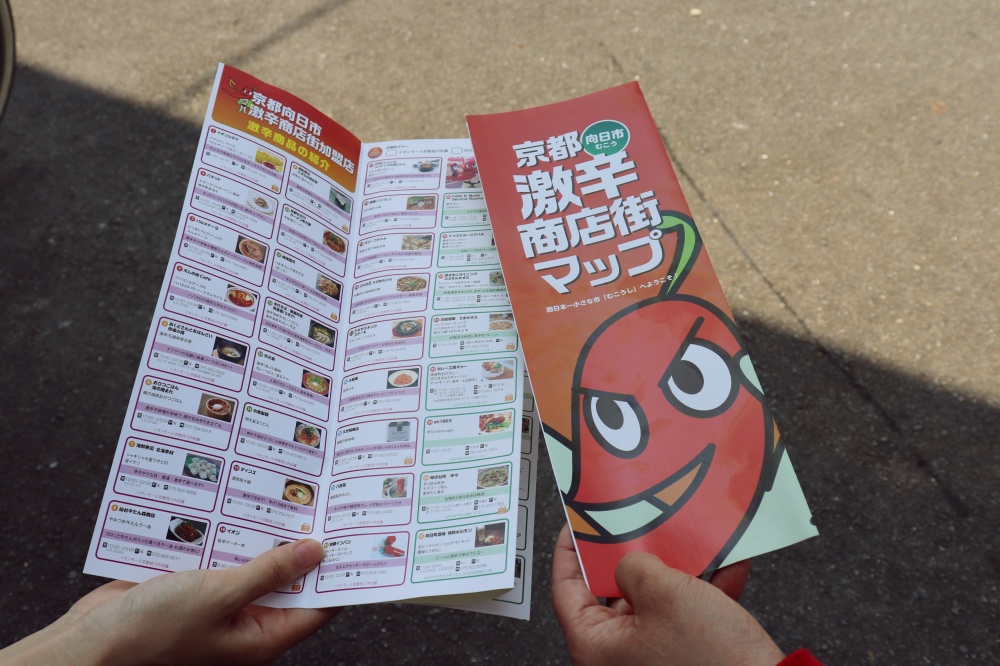 This "Super spicy street" is located next to Mukomachi station, 7 minutes by train from JR Kyoto station.
There are many shops with themes of "Gekikara (super spicy in Japanese)", not only the restaurants but stationery shops with their original gekikara items, real estates which also has a role of information center of gekikara shops, cleaning shops to wash stains on your clothes from spicy foods, and etc.
Just by walking along the street you can encounter the spicy smell from nowhere. If you are a spicy food lover, this is the place you must visit.
Addictive taste! The champion of KARA-1GP "Kirin-en"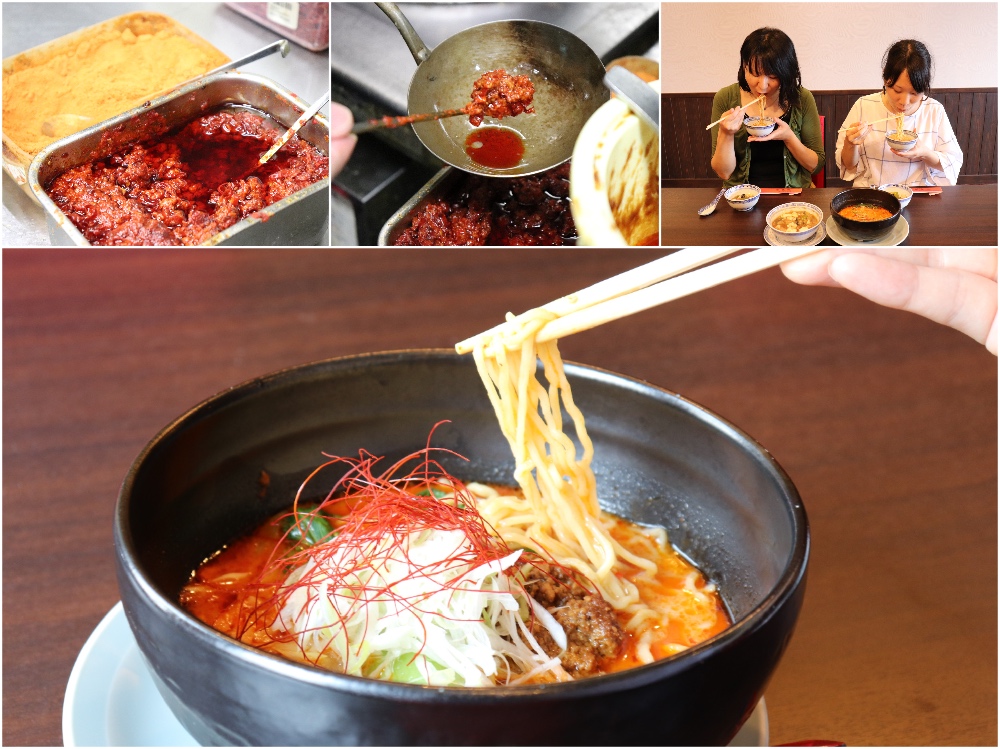 First, we tried "Dandan noodles" (900yen tax included) at "Kirin-en", the champion of 1st KARA-1GP.
In the chicken base soup and sesame paste, the secret spice: jolokia powder and four pepper blends were added dynamically.
For this time we ordered spice level 2, but apparently, the double amount of jolokia powder will be added for the next level 3 (the level is up to 5 and it is known as the top 4 gekikara food menu).
"Oh, it's tasty, tast... wow, it is hot!" The spiciness will only appear after a while from when you brought noodles to your mouth.
"It is easy to make it just hotter and hotter, but we want our customers to enjoy the tasty spicy foods"-The master says. Dandan noodle made by him was indeed hot, but addictive at the same time that you cannot stop eating.

■■INFORMATION■■
Kirinen
Higashitanakase-5-54 Teradocho, Muko, Kyoto
075-933-1370
11:30〜14:00(LO 13:40), 16:30〜23:00(LO 22:30)
Closed on Tuesdays
Made by the magician of hot peppers-tasty hot gyoza "Gyoza no Ikiiki"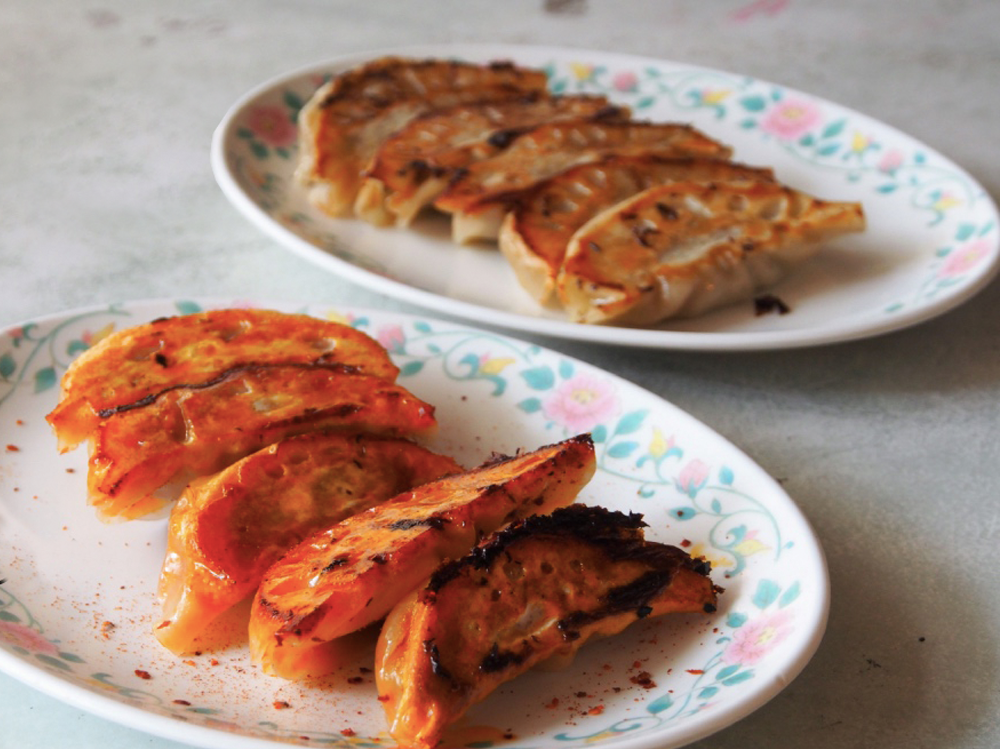 Here, the second restaurant we visited is "Gyoza no ikiiki", again one of the four top gekikara foods.
Varieties of gyoza can be enjoyed here, such as: orthodox tasty gyoza, ginger, umakara spicy, gyoza without garlic, and etc. It is visited by many famous talents for the interviews.
We tried the burning red gyoza, "Umakara gyoza KARA-1".
You will say "This is slightly spicy and easy to eat!", but after 15 seconds inside your ears will start to burn. This is addictive gyoza to enjoy the time lags of spiciness.


■■INFORMATION■■
Gyoza no Ikiiki
Minamiyama-39-8 Mukocho, Muko, Kyoto
075-931-9615
11:30~14:30(LO14:00)/18:00~21:30(LO21:00)
Closed on Mondays, Tuesdays are closed twice a month
Slight spice and beer is the best combination!! Western style restaurant "Umakarou"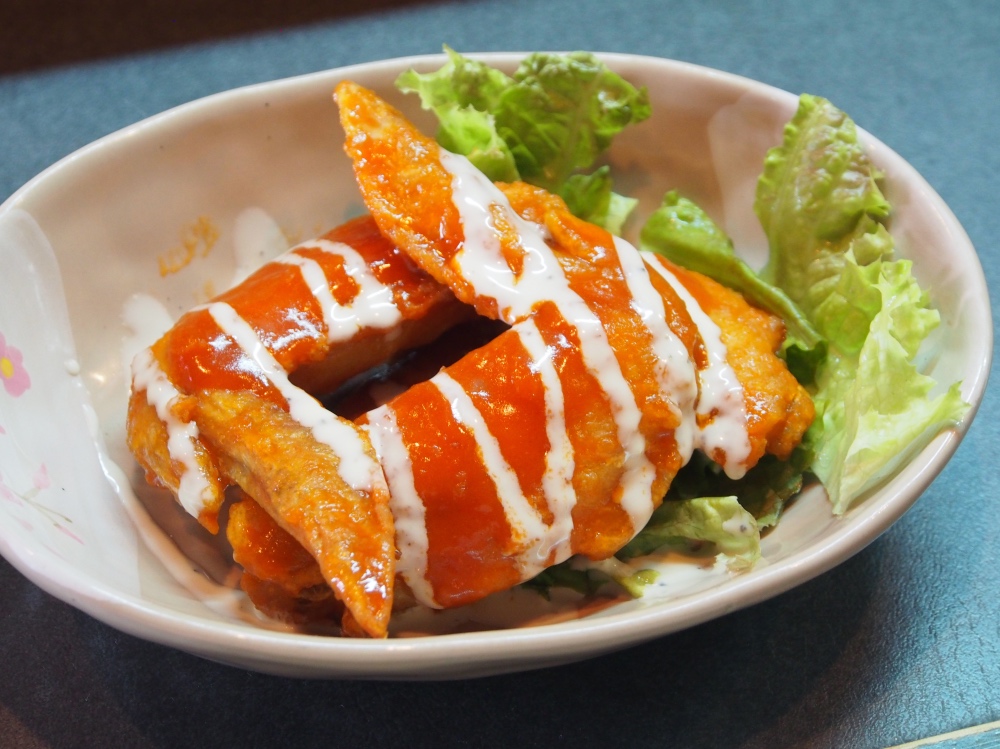 "Buffalo wing"(390yen) is the representative menu here.
According to the master, this is a well-known dish in America as "hot wings".
Grab the buffalo wing in bright red sauce with your bare hands, bite them directly! You will be surprised that it is not that hot as is looks.
Tabasco is mainly used for the sauce.
The white sauce on top is the blue cheese sauce. This makes the whole dish nice and mild. You should definitely enjoy this menu with a glass of beer.

■■INFORMATION■■
Umakarou
Shibukawa-11-54 Teradocho, Muko, Kyoto
075-934-7666
17:00〜24:00
Closed every Wednesdays
The worst but the best! Death fried rice at "Minmin Mukomachi Branch"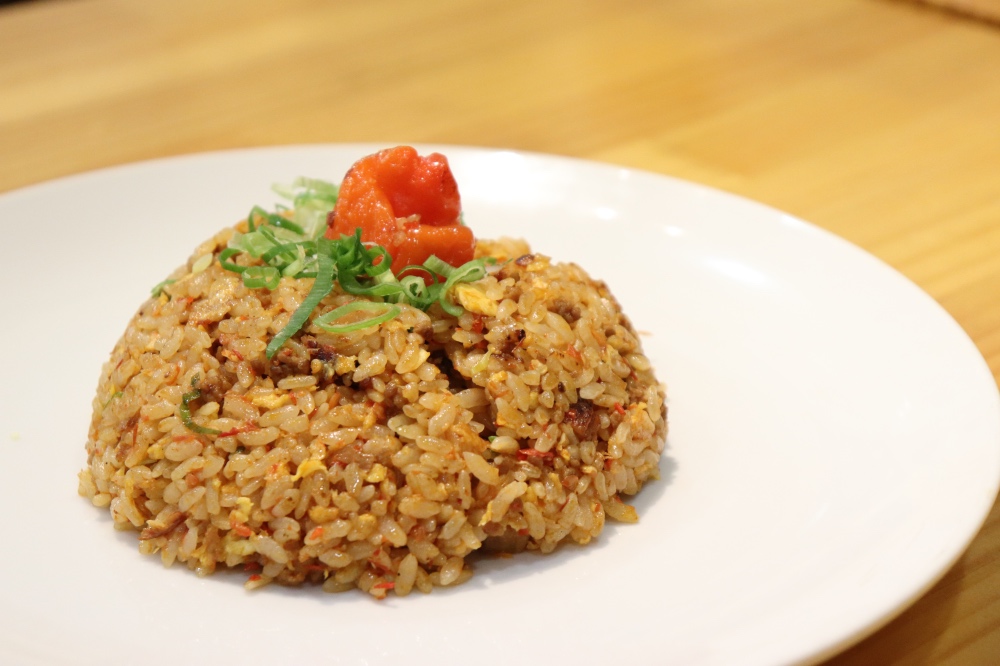 For the last, we visited "Minmin Mukomachi branch", the popular Chinese restaurant loved by locals for 40 years.
We ordered the hottest dish in this restaurant, "Shinigami (God of death) fried rice".
We were surprised to see the master putting on his gas mask after the order. Apparently, he chokes the vapor of too much spices without the mask while cooking.
On top of the fried rice, the core of this death fried rice, "Carolina Reaper" is quietly placed. You can only "finish" this dish when you finish this Carolina Reaper. Only around 20 people managed to finish this dish out of thousands of challenges.
If you are curious or brave enough to encounter the unknown hotness, let's challenge this.

■■INFORMATION■■
Minmin Mukomachi Branch
Lifecity Higashimuko, Kotsukuda-19 Teradocho, Muko, Kyoto
075-932-9320
11:00〜21:00
Closed on Thursdays
| | |
| --- | --- |
| Name of the facility | Super spicy street in Muko city, Kyoto |
| Tell | 080-8529-5054 |
| Nearest station | JR Kyoto line \"Mukomachi station\" |
| Business hours | Please contact each shops |
| Regular holiday | Please contact each shops |