Kyoto
Enjoy light and refreshing Ramen noodles in a chic setting at Menya Yukou
Food/Drink Karasuma・Omiya
2019/12/13
A stylish Ramen shop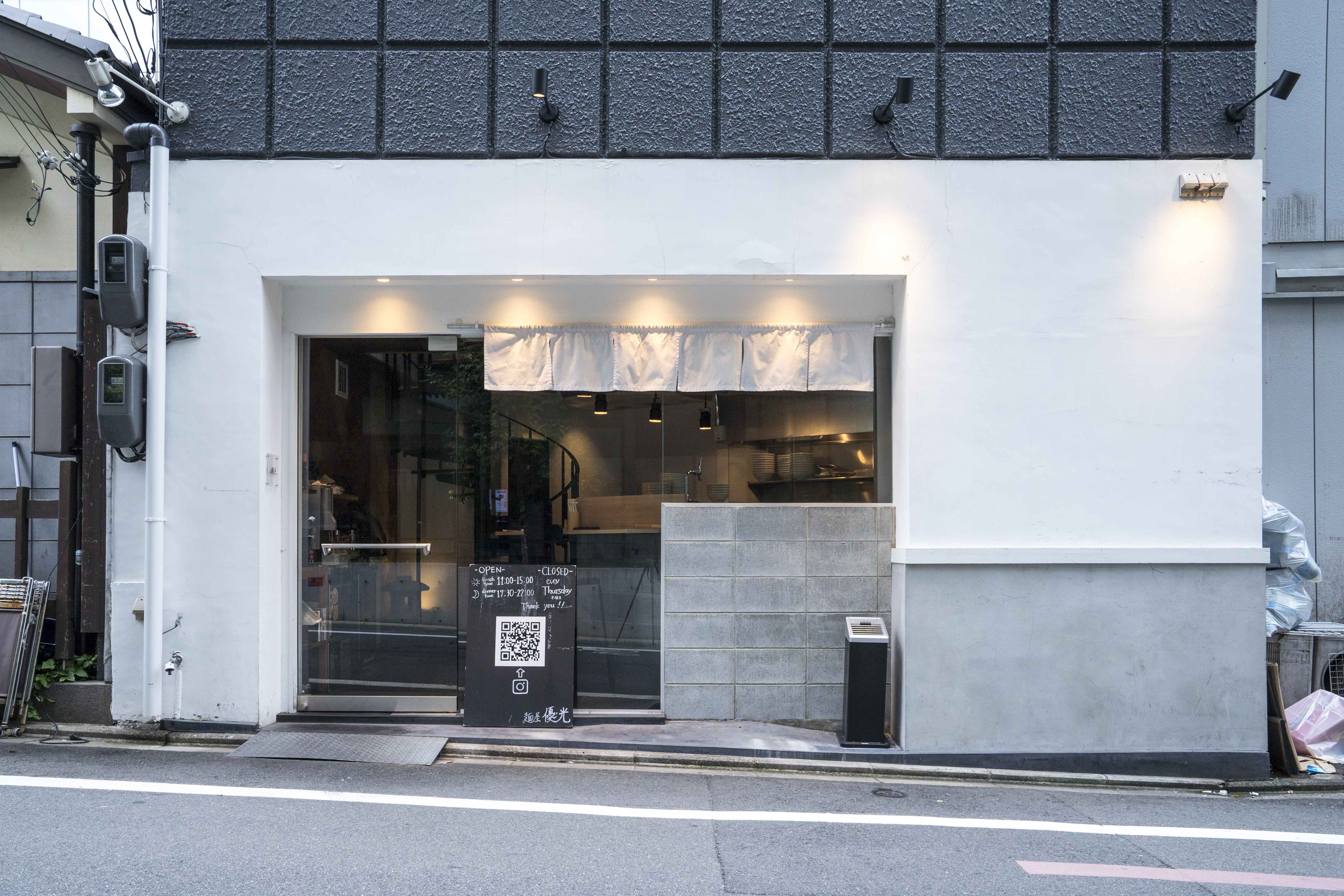 Take a turn off the office-lined Karasuma Oike Street and you will find Menya Yukou.
You will recognize it by its stylish exterior, which has a totally different feel to traditional Ramen shops.
A clean and welcoming shop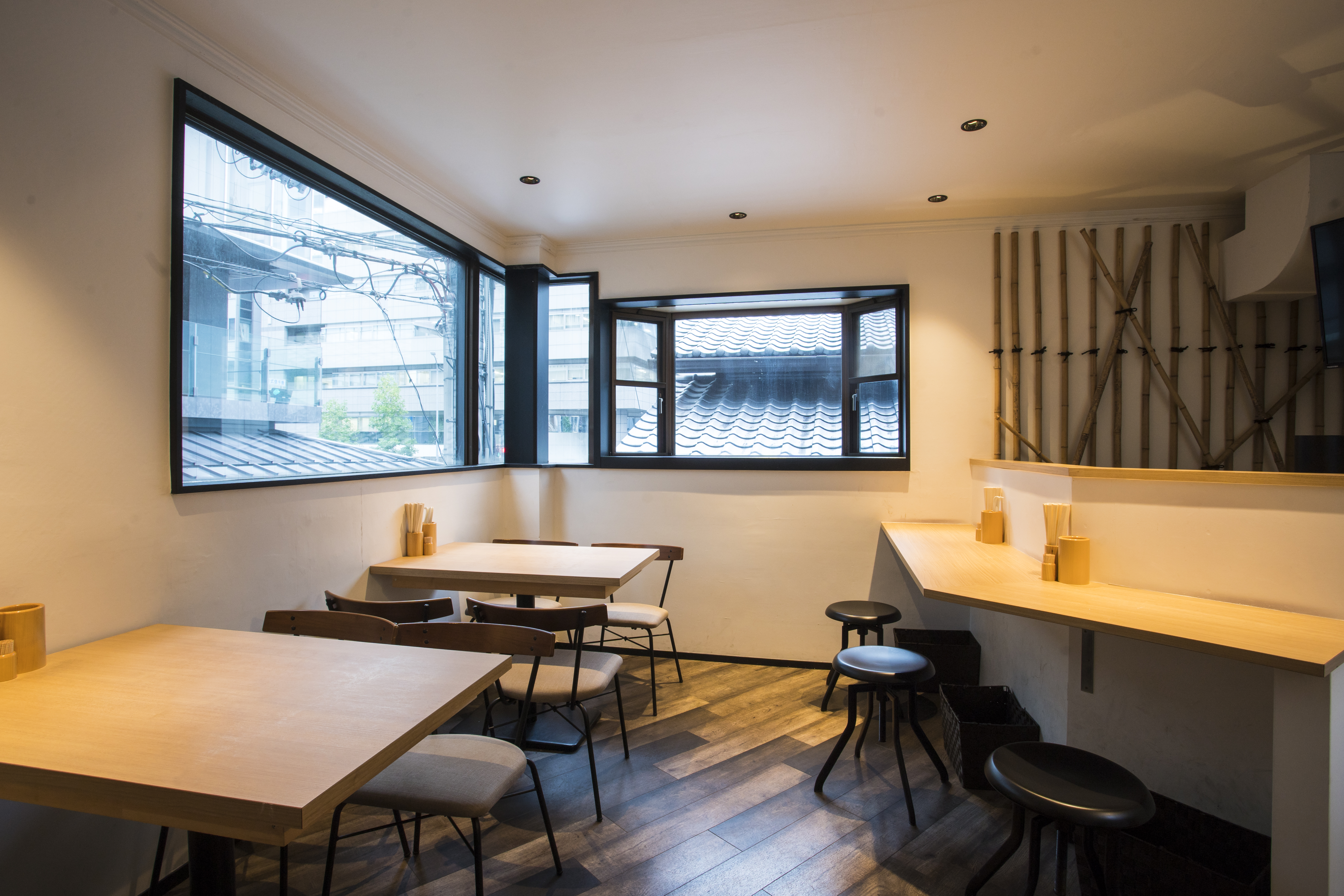 The interior of Menya Yukou, which also welcomes a large number of female customers, is just like a cafe.
With a crisp, clean appearance and atmosphere that is easy to drop by at casually, the shop brings in crowds at lunch and dinner times.
Light Ramen made with a soy-sauce broth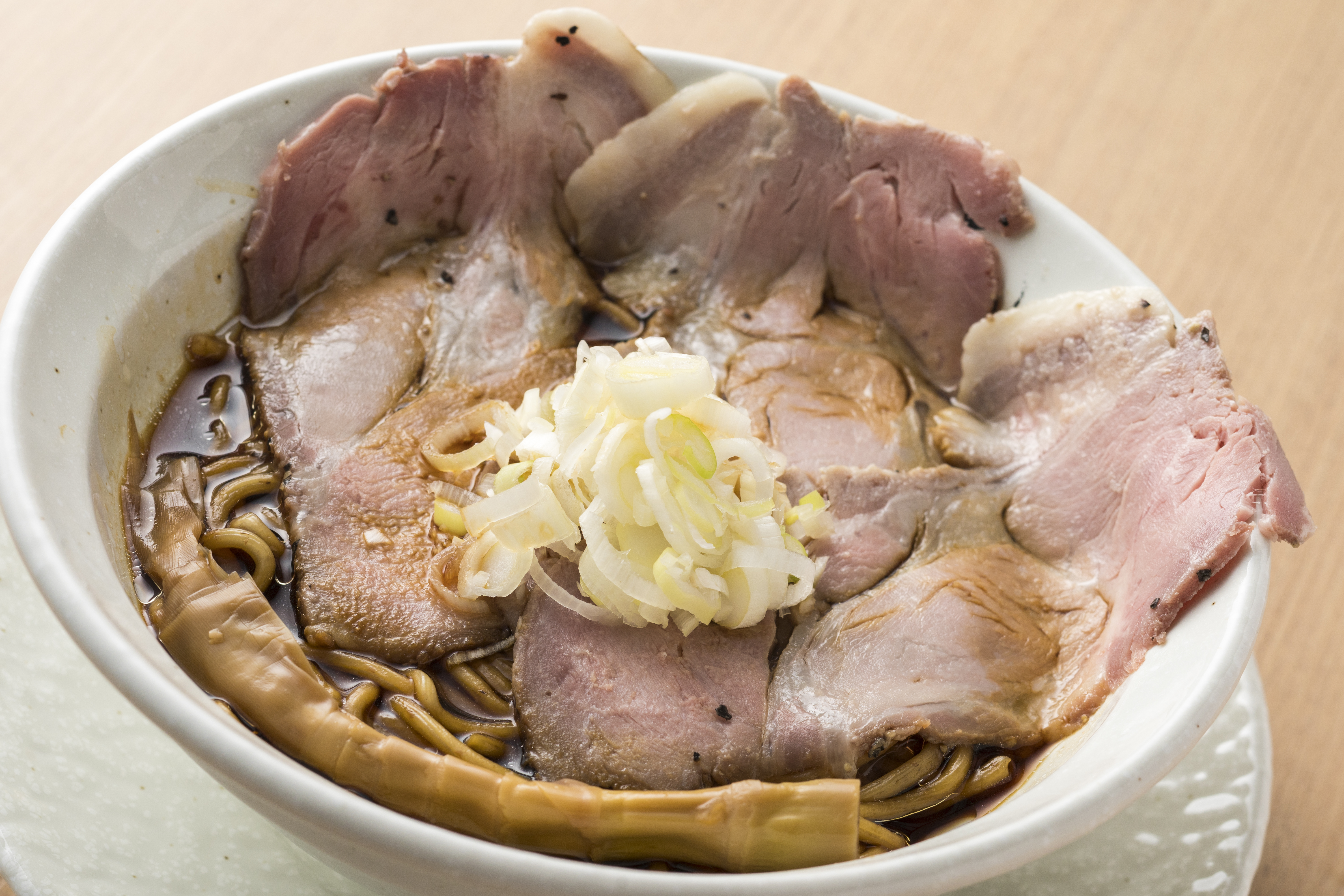 Inside the chic shop, you can enjoy appetizing soy sauce Ramen noodles.
The slightly thick homemade noodles, which are made in store every morning by kneading under foot, have a good bite and mix well with the soup broth.
The light flavoring means the noodles are easy to eat even for those with small appetites.
Recommended shellfish Ramen: Hachiku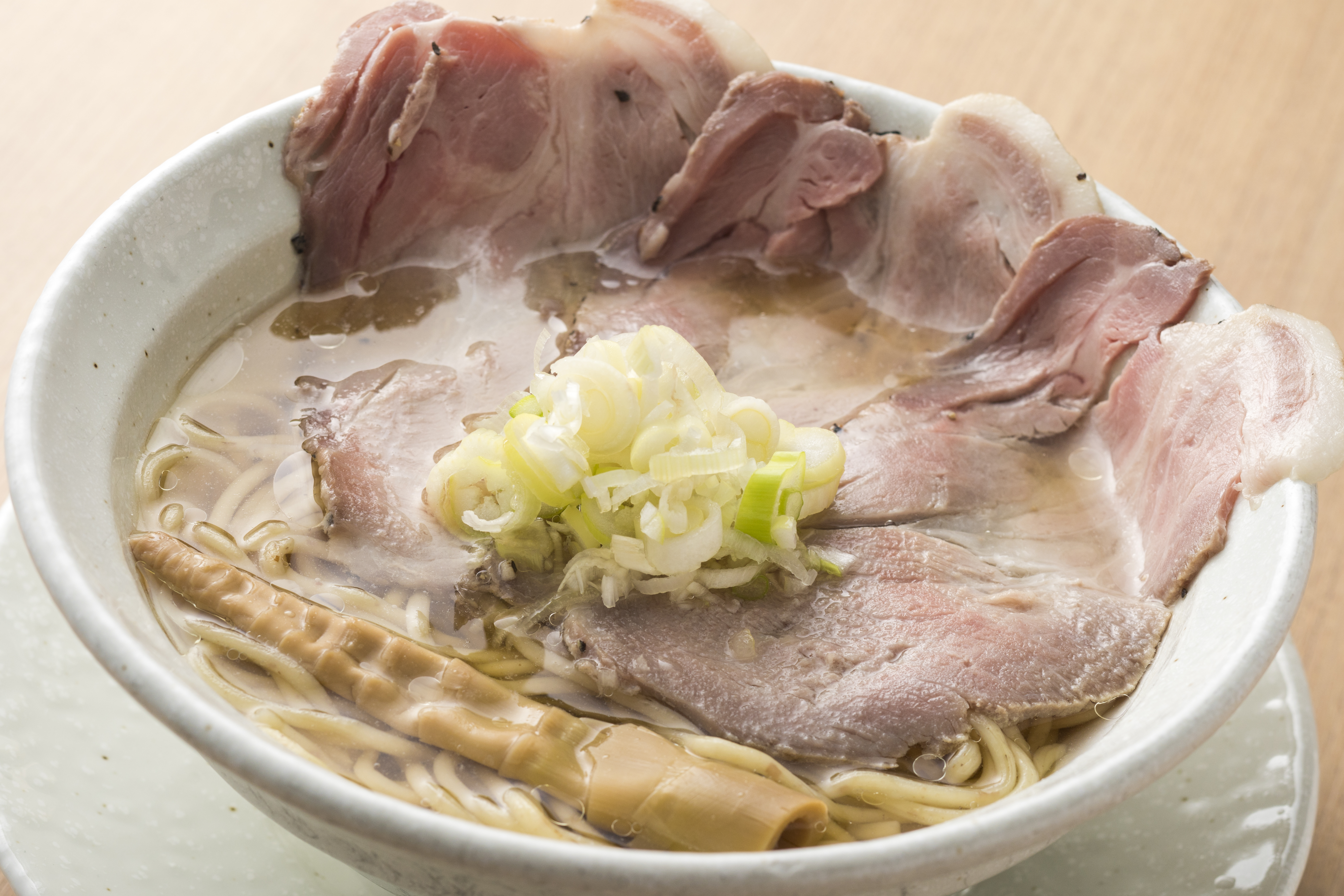 The owner highly recommends the 'Hachiku' Ramen which is packed with umami flavor from asari clams, freshwater clams, and oysters.
With each bite, the rich flavors of the shellfish spread through your mouth.
There are a total of 3 types of shellfish Ramen available, also including 'Madake' and 'Kurochiku' dishes.
Please find your favorite from these delicious, quality Ramen dishes.
Make sure to try the side dishes as well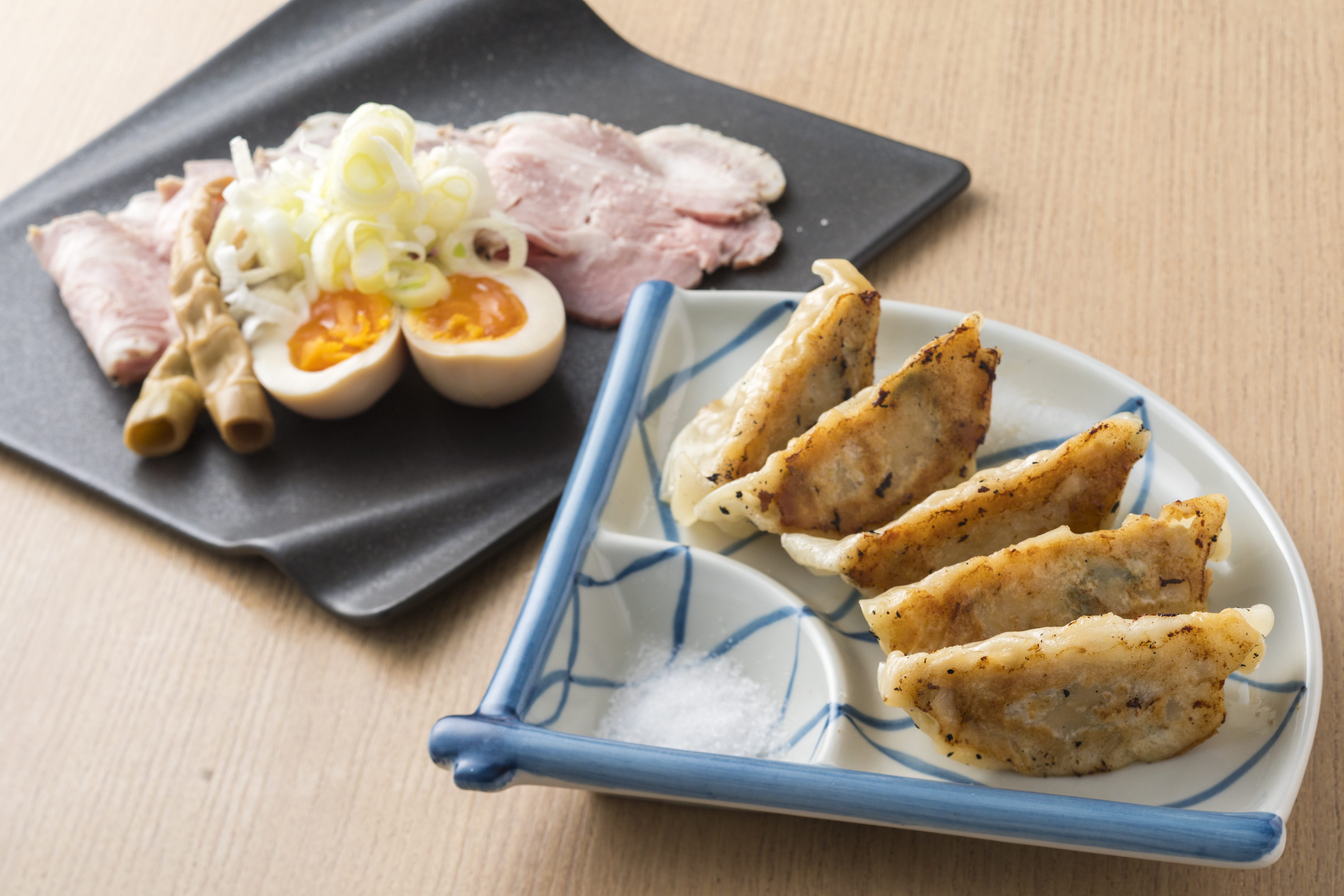 For those who still have space left after a bowl of Ramen, please do try the chicken gyoza.
As you bite into the gyoza, which were created in the image of soup dumplings, a gush of umami packed chicken broth is released inside your mouth.
They also go great with alcoholic drinks.
| | |
| --- | --- |
| Name of the facility | Menya Yukou |
| Address | 588 Bano-cho, Nakagyo-ku, Kyoto-shi, Kyoto-fu 604-8172 |
| Tell | 075-256-3434 |
| URL | https://yukou-kiyo.com/ |
| Nearest station | 2 minutes\' walk from Karasuma Oike Station on the Kyoto Subway |
| Business hours | 11:00-15:00, 17:30-22:00 |
| Regular holiday | Thursdays |