Kyoto
Finish off your day with Ramen noodles from the Yatai Yukou stand near Takase River
Food/Drink Kwaramachi・Pontocho
2020/01/09
A stylish Ramen shop along the river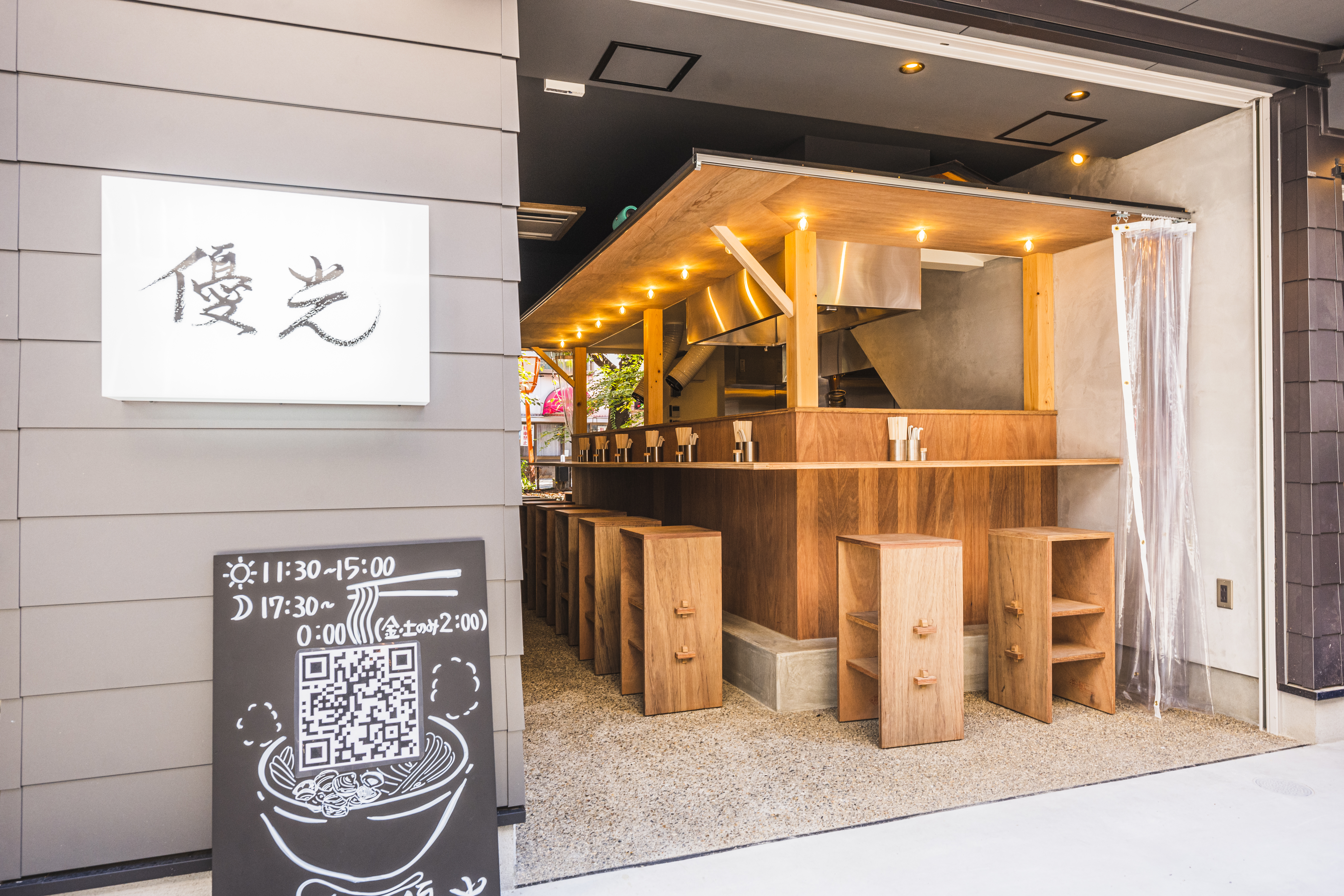 On 15 November, 2019, this Ramen shop newly opened in Shijo Kawaramachi, an area which is always popular with tourists.
Yatai Yukou is a new style of Ramen shop where you can enjoy noodles along the river.
The only Ramen stand in Kyoto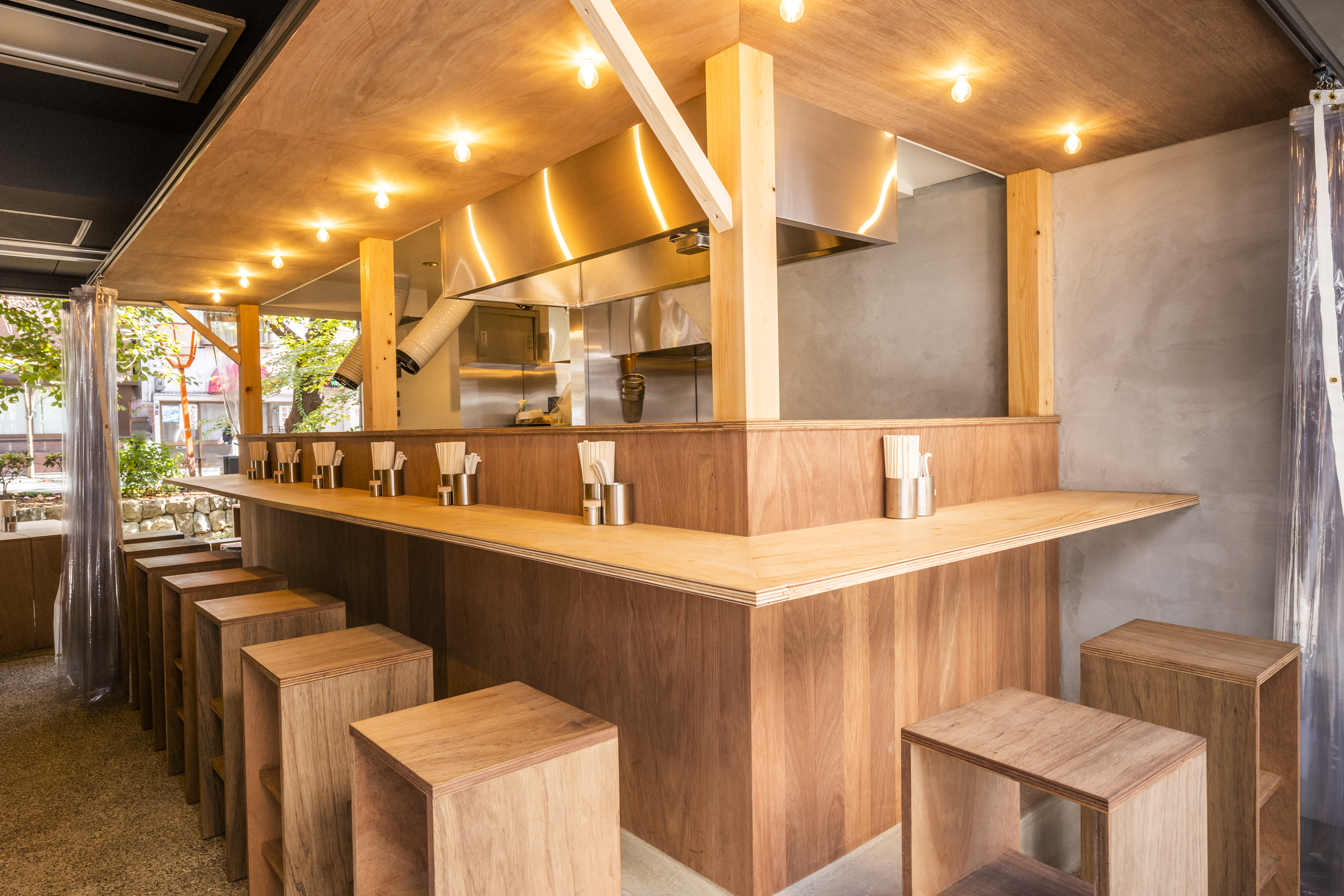 Reflecting the owner's wishes, the shop interior is designed like a Ramen stand.
Here you can experience noodles at a Ramen stand, a style which has recently disappeared from the Kyoto scene.
The shop has a friendly atmosphere, so why not try stopping by, even alone, to enjoy a bowl of noodles and fun conversation with the staff?
Light thin Ramen noodles which is perfect to finish off night out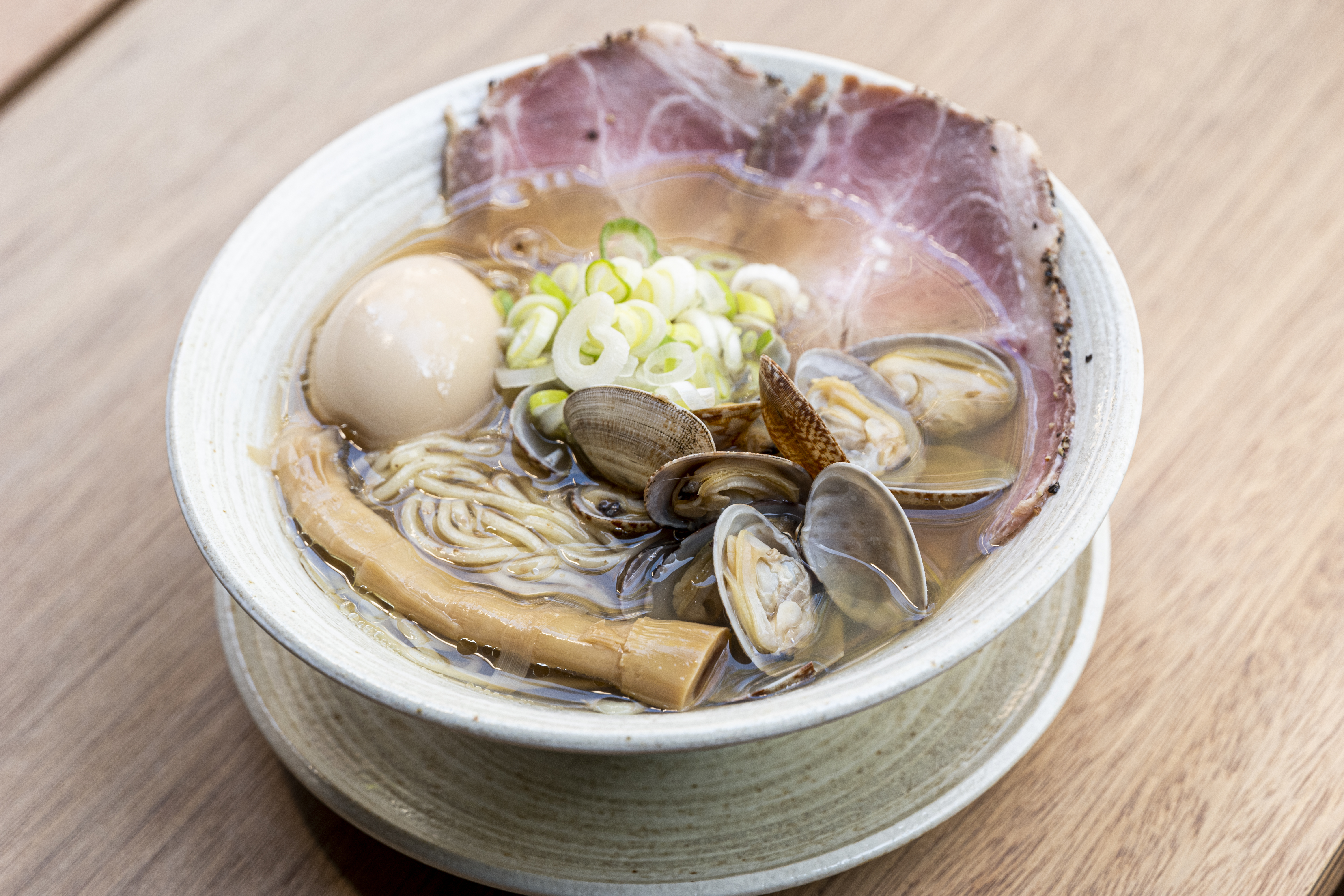 The Ramen at Yatai Yukou uses homemade thin noodles which go great with drinks on a night out or on your way back home after dinner.
The noodles go well with the light soup broth and slip down easily even if you are not feeling hungry.
We recommend the 'Kai Soba' noodles which are packed with lots of umami flavor from asari clams.
These delicious noodles can be enjoyed at any time of day, and before or after drinks.
The dinner time special stewed beef tendons are also worth trying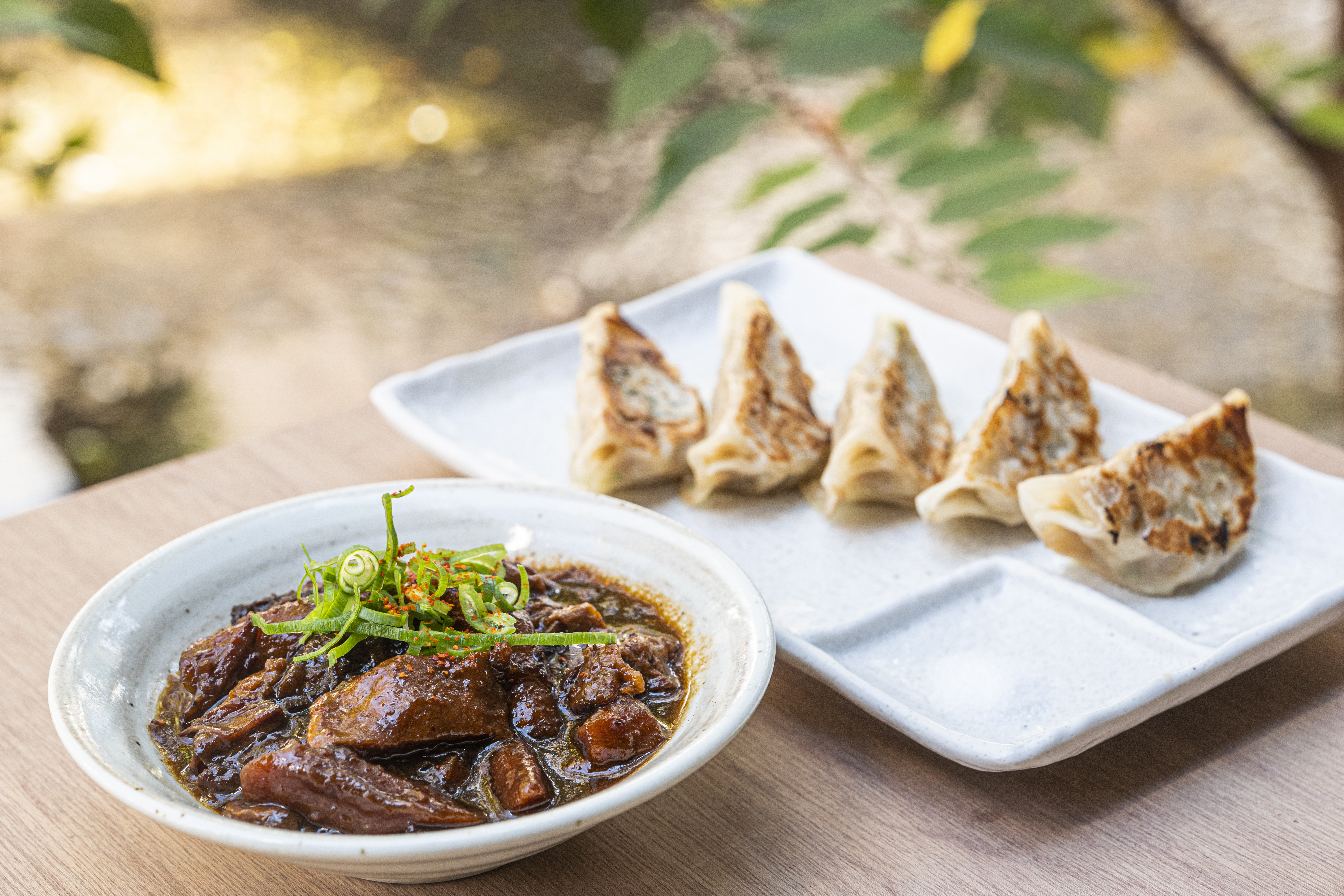 The stewed beef tendons, which are only served at dinner time, are also highly recommended.
The rich and fatty beef tendons go excellently with beer.
You may find yourself drinking glass after glass as you savor this dish.
Spend time in your own favorite way in the open, spacious location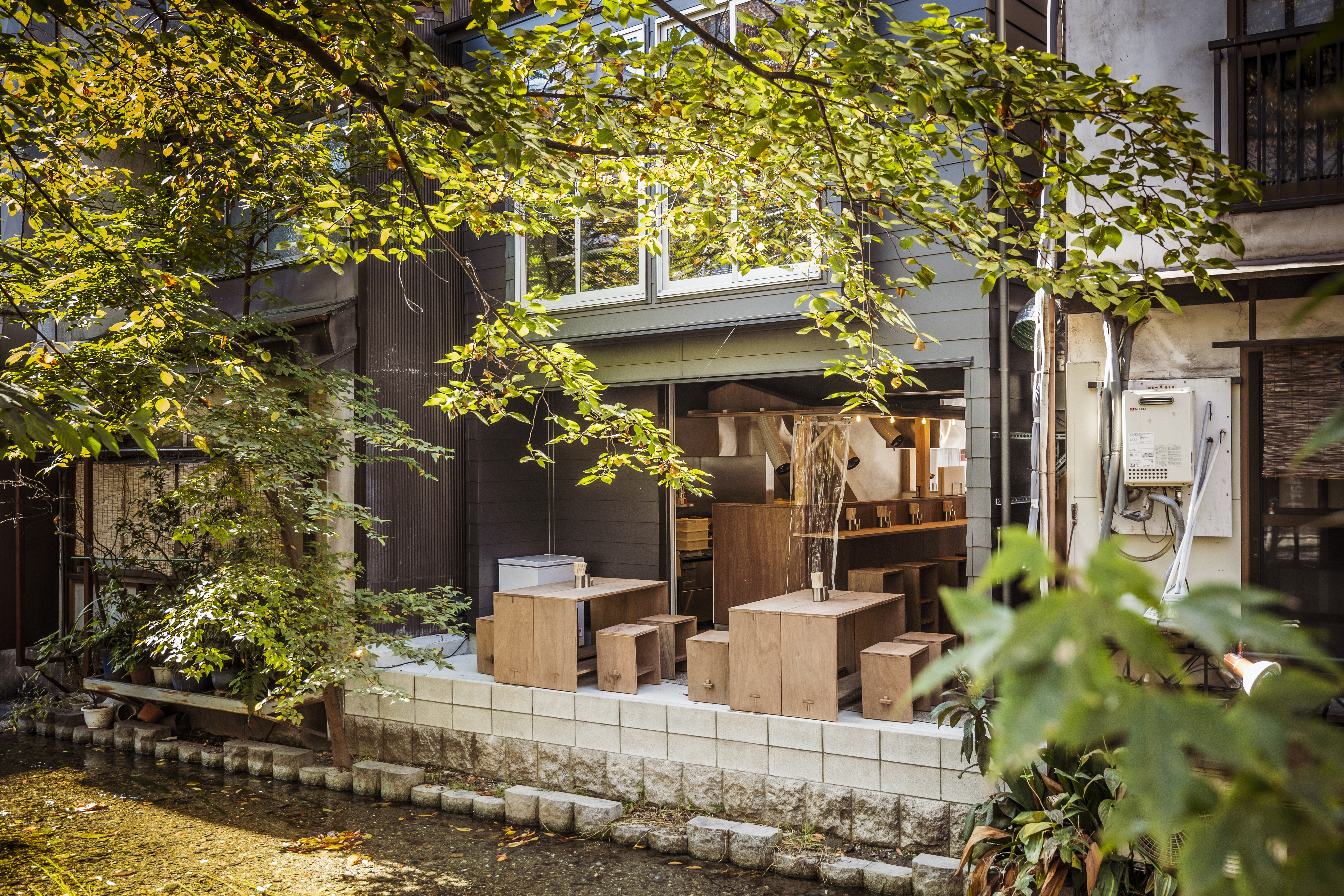 At Yatai Yukou you can enjoy the chef's special Ramen noodles as you gaze out at the Takase River flowing before your eyes.
As well as coming to enjoy a meal out, many people also come to finish off their night out with a bowl of delicious Ramen noodles.
We are sure that the experience of eating Ramen as you listen to the babbling of the flowing river will last as a special memory.
If you find yourself craving Ramen after some drinks in town, please do stop by for a bowl at Yatai Yukou.
| | |
| --- | --- |
| Name of the facility | Yatai Yukou |
| Address | 237-5 Sendou-cho, Shimogyo-ku, Kyoto-shi 600-8019 |
| URL | https://yukou-kiyo.com/ |
| Nearest station | 3 minutes\' walk from Kawaramachi Station on the Hankyu Railway Kyoto Line or Gion-shijo Station on the Keihan Railway Kyoto Line |
| Business hours | Monday to Thursday: 11:30-15:00, 17:30-24:00; Friday & Saturday: 11:30-15:00, 17:30-02:00 the next day |
| Regular holiday | Thursdays and irregular holidays |