Kyoto
Fusion on tradition and new Japanese food! Kyoto style tenmusu
Food/Drink / Shopping Karasuma・Omiya
2018/08/02
Fresh and high quality ingredients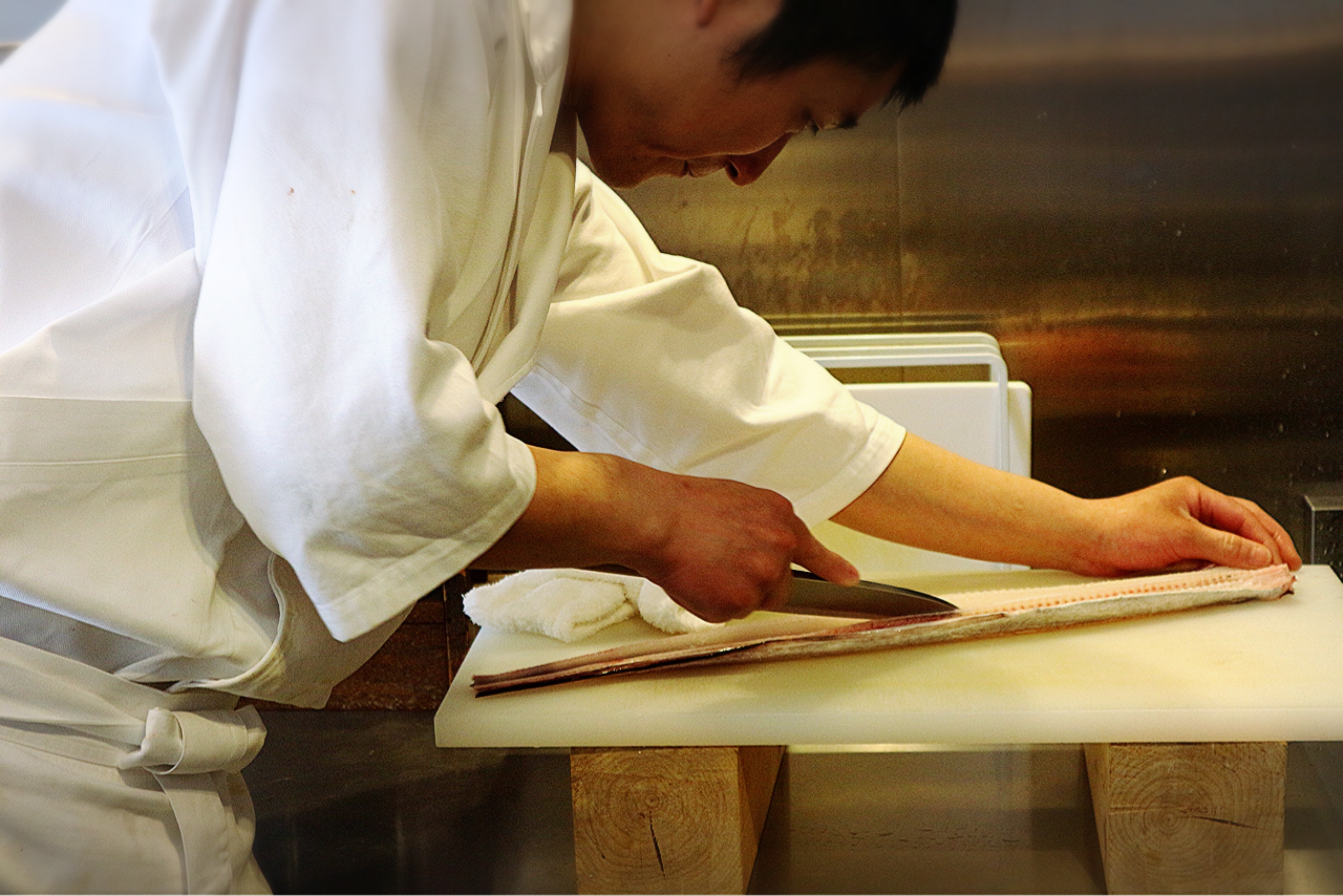 Although there are not many Tenmusu (Rice ball with tempura) restaurants in Kyoto, this is a real tenmusu place held by a master who trained in a famous Japanese cuisine in Gion.
Since it begun, it's been also loved by many Maiko and Geiko in Kyoto.
Try them and feel this sophisticated harmony of rice and Tempura in your mouth.
Seasonal menu variations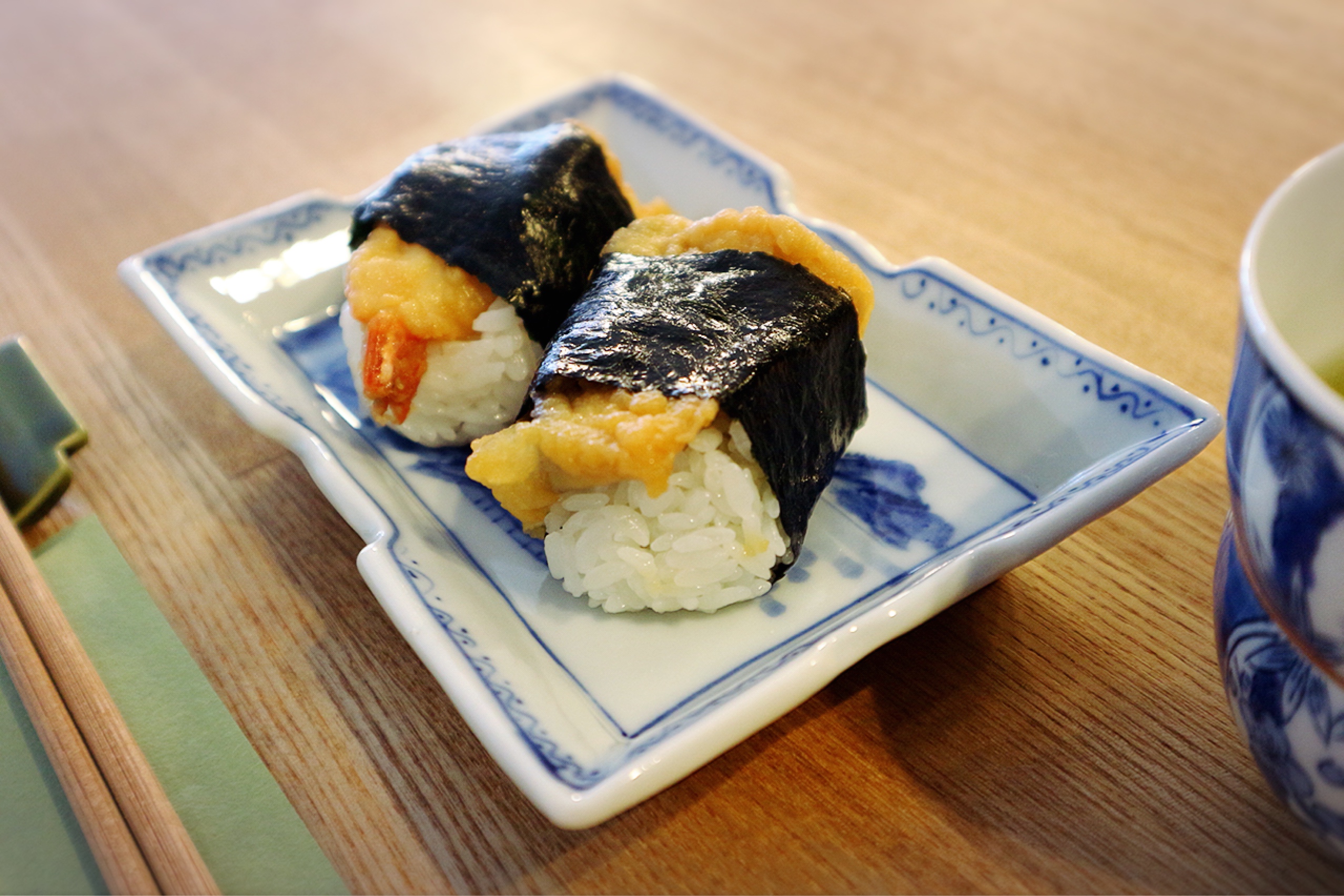 Usual appearance of tenmusu is triangular rice ball with shrimp tempura in, but here this shop has it's original style.
To serve a perfect tempura as tenmusu, you can feel the chef's strong profession from every part of his work.
Not only major shrimp tempura, but also seasonal tempuras are available: bamboo shoot in spring, eels in summer, matsutake mushrooms in autumn, crabs in winter etc.

King of tenmusu: Shrimps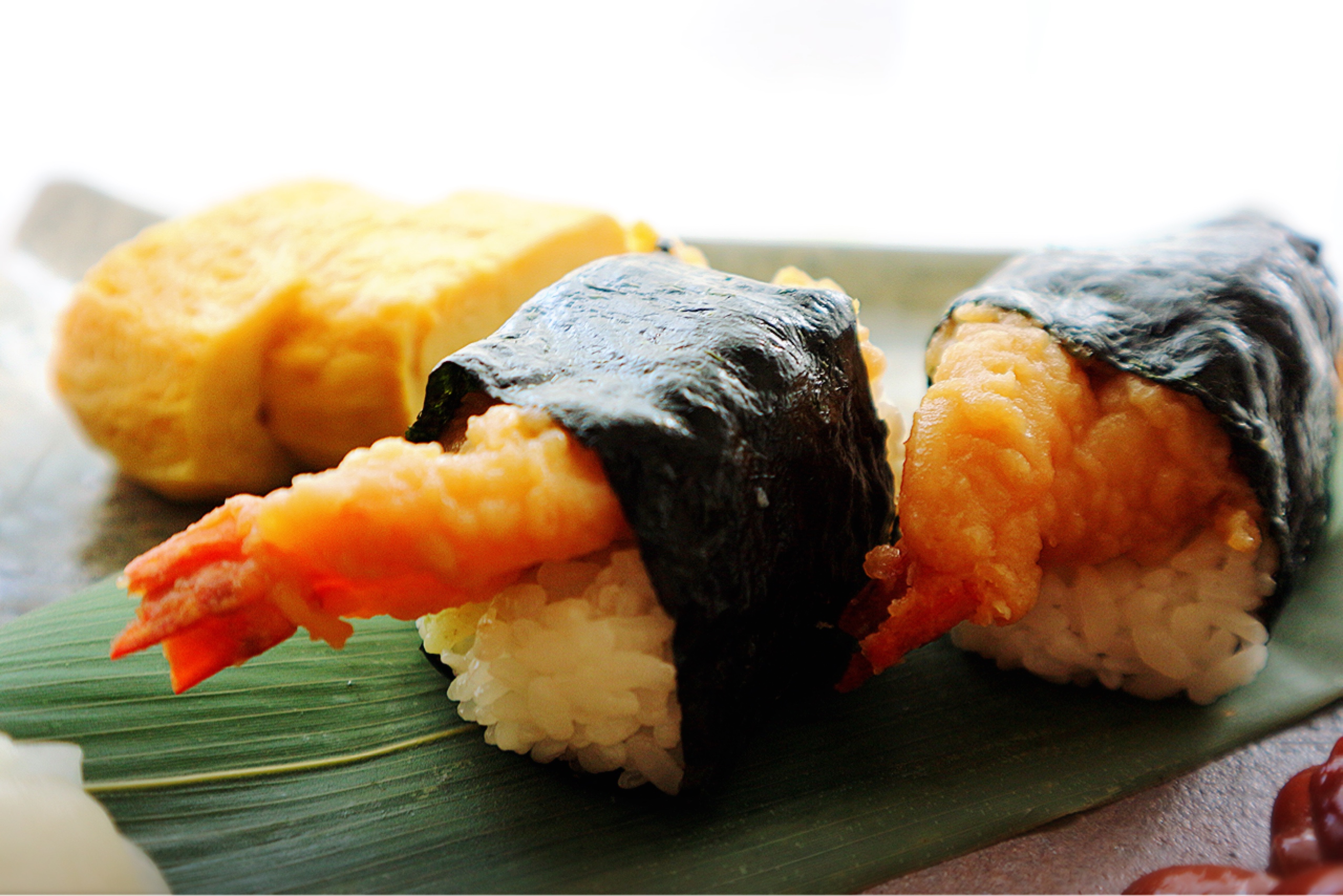 Although the deep fried batter is thin and light, the tempura has satisfying volume. Original sauce is fully soaked to make the main taste of tenmusu.
Soft rice cooked in a copper globular pot is gently shaped.
Unforgettable fresh bouncy texture of shrimps and fragrance of seaweeds creates a wonderful harmony.

Eat-in is available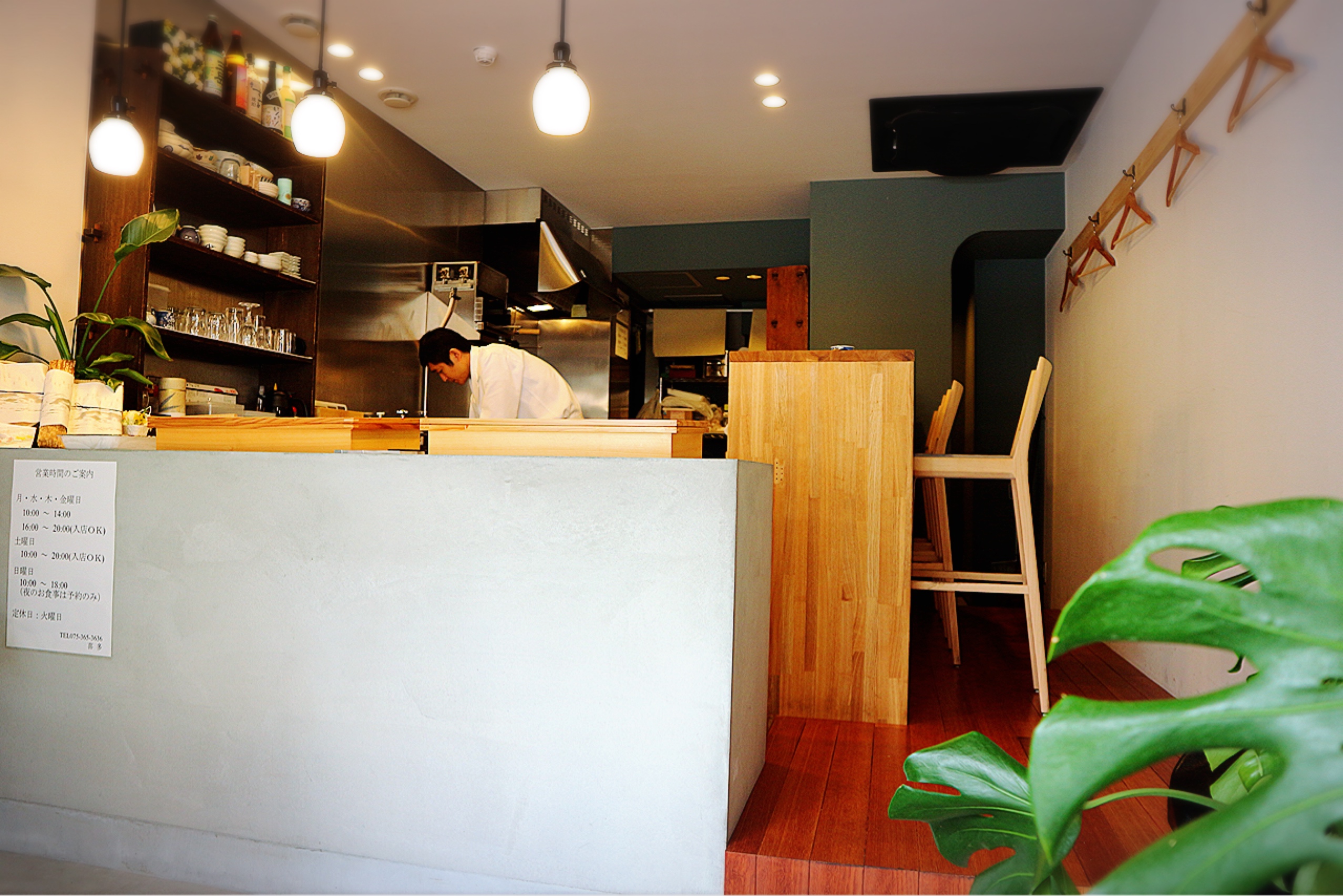 You'll encounter a simple showcase with colorful varieties of tenmusu immediately entering the shop.
4 counter seats are available to enjoy the real Japanese cuisine as a la carte menu in cozy atmosphere.
How about having a luxury lunch time with Japanese sake and tenmusu?

Take outs, also for Souvenirs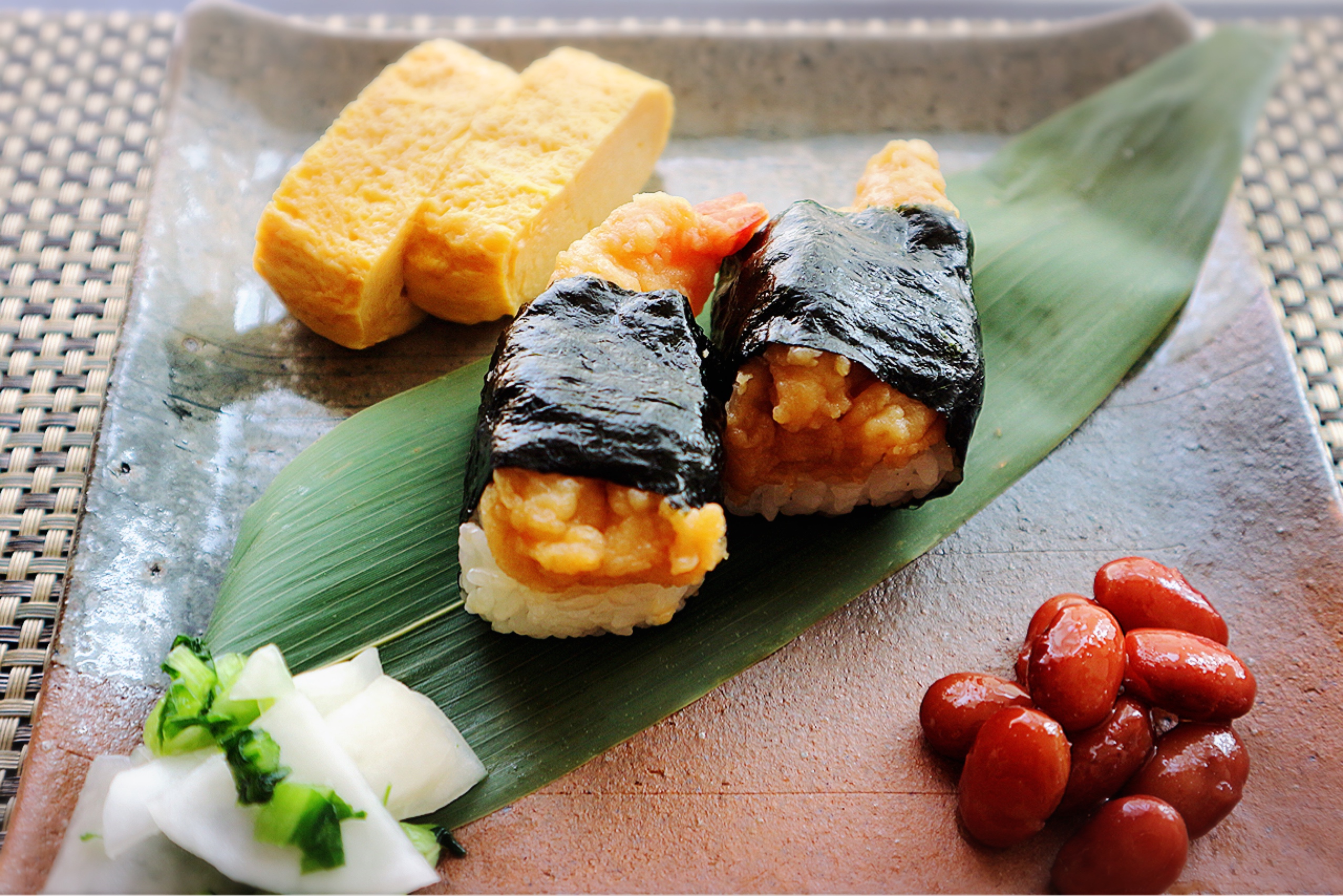 This place is continuously suggesting new ways of tenmusu and Kyoto cuisines.
Also you can ask to cut dashimaki (the Japanese omelets with very rich taste) the amount you want to take them home.
Getting several different taste of tenmusu is great for easy lunch with a lot of fun.
The lunch pack wrapped around with bamboo skins are perfect for unique souvenirs.
| | |
| --- | --- |
| Name of the facility | Kita |
| Address | 〒600-8459 Kyoto Prefecture, Kyoto city, Shimogyo-ku, Tenjinmae-cho, 340 |
| Tell | 075-365-3636 |
| Nearest station | 8 minutes walk from \'Gojo Station\' Subway Karasuma Line or 8 minutes walk from \'Shijo Station\' Subway Karasuma Line |
| Nearest bus stop | 2 minutes walk from Bus stop \'Nishino toin Matsubara\', City Bus No.50/ 5 minutes walk from \'Horikawa Gojo\', City Bus No.28 |
| Business hours | 10:00〜14:00 / 16:00〜19:00 ※Saturday and Sunday 10:00〜19:00 with no breaktime |
| Regular holiday | Tuesday |