Kyoto
What sort of place is Nishiki market? The best way to see it
Food/Drink / Visit Kwaramachi・Pontocho
2020/08/25
Let's go to Nishiki market!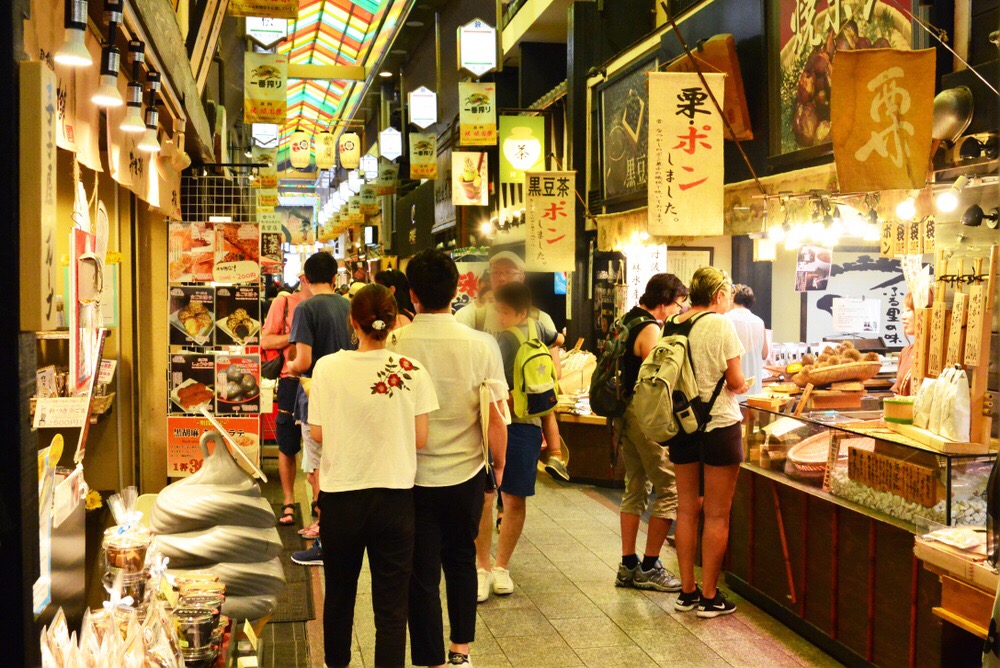 Nishiki market is in the center of Kyoto and easily-accessible, so is very popular with tourists and is always bustling with visitors.
Nishiki is one street north of Shijo dori and can be a little tricky to find,
but it's a very famous spot that all locals will know, so just ask for "Nishiki ichiba" if you get lost and someone will show you the way.
The market is located between Takakura dori and Termachi dori: the Takakura dori entrance is easy to to get to by public transport from Kyoto station, so is a good place to start from.
If taking the subway from Kyoto station, get a train on the Karasuma line to "Kokusaikaikan" and get off at "Shijo" station. Nishiki is about a three minute walk from Shijo station.
What sort of things does Nishiki market have?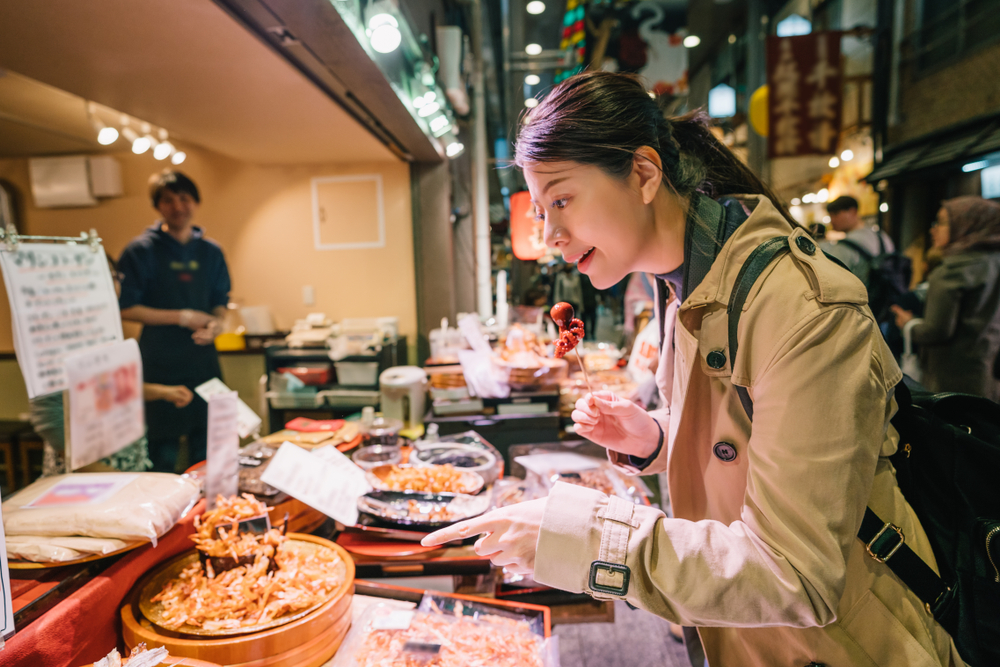 You can find all kinds of unique Kyoto foodstuffs and souvenirs at lively Nishiki market. The market draws great crowds every day as locals also visit regularly to stock up on food and ingredients.
As it is a popular location for foreign tourists, many shops have signs written in several languages to help with smooth communication. If verbal communication doesn't go so well, shop staff will use gestures
to and try their best to help.
Also, the market is inside a shopping arcade so you can take your time and enjoy shopping and sampling all kinds of food, even on a rainy day.
Let's walk through Nishiki market!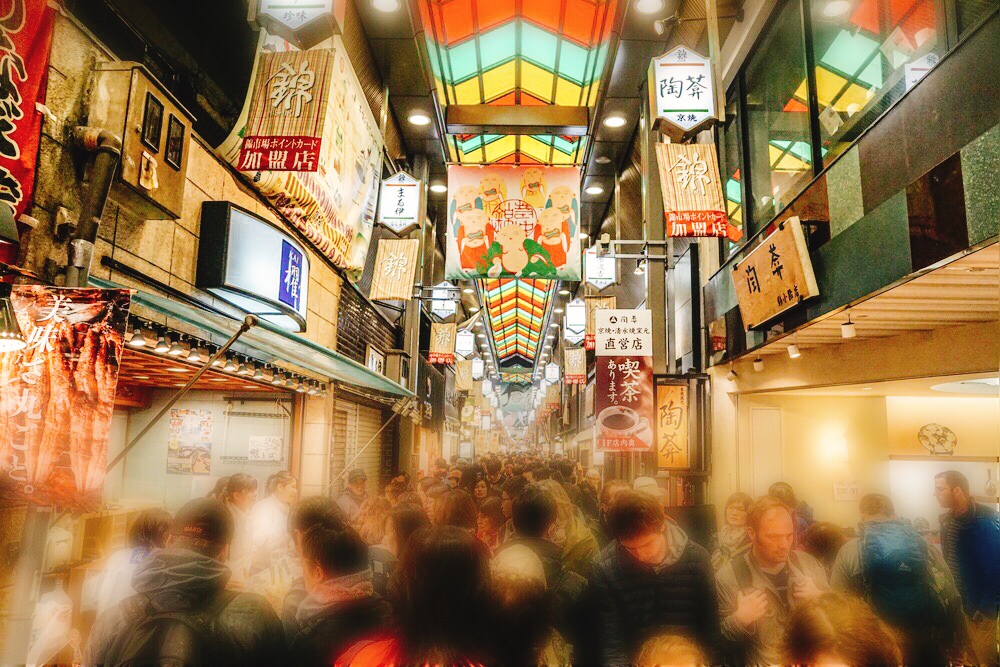 Times can vary depending on the shop, but most places in the market are open from 9:00 to 17:00.
Nishiki market has a great variety of shops, so it's fun even just to go for a walk through and browse at what's on offer.
Many people stop and sample food or take photos so the market passageway is usually packed with people. These crowds are part of the Nishiki market experience, and sometimes the best thing to do is just take your time and enjoy the ride.
Early in the morning is the quietest time of day and you can get through the passageway relatively smoothly, so head out first thing if you have a specific goal there.

The best part of travelling: tasting all kinds of food!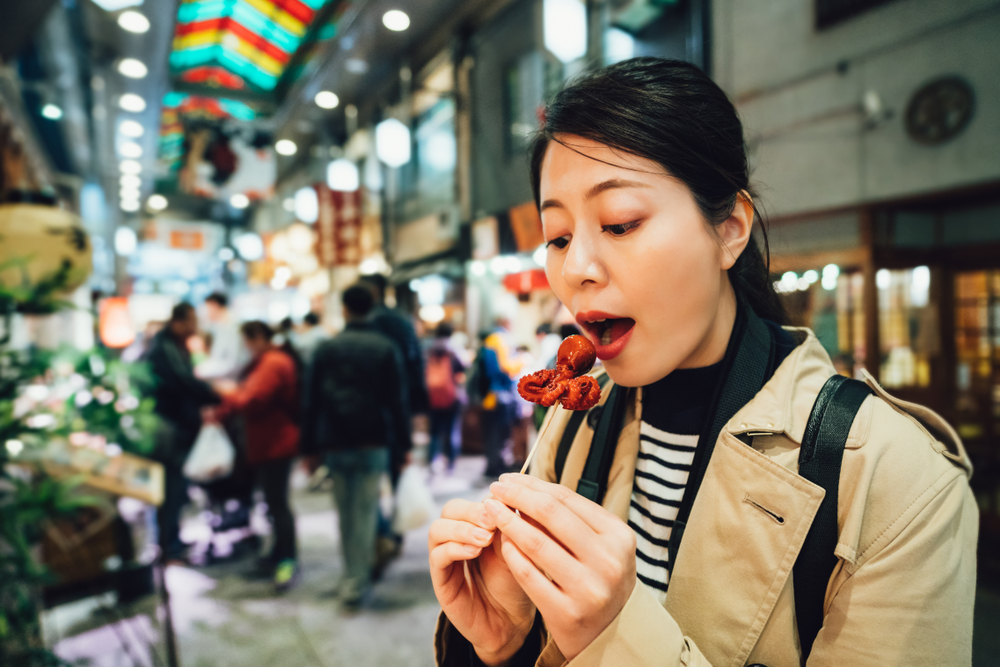 Trying delicious local foods is one of the best and most memorable parts of travel.
The crowd of lively shops along the narrow passageway in Nishiki market, also known as "Kyoto's pantry", will stir up your curiosity and appetite.
Many items are made to be easy to eat while walking, and the crowded, vibrant atmosphere feels just like being at a festival. A taste of the unique atmosphere and tasty food here will surely whet your appetite for more.
Going by subway is recommended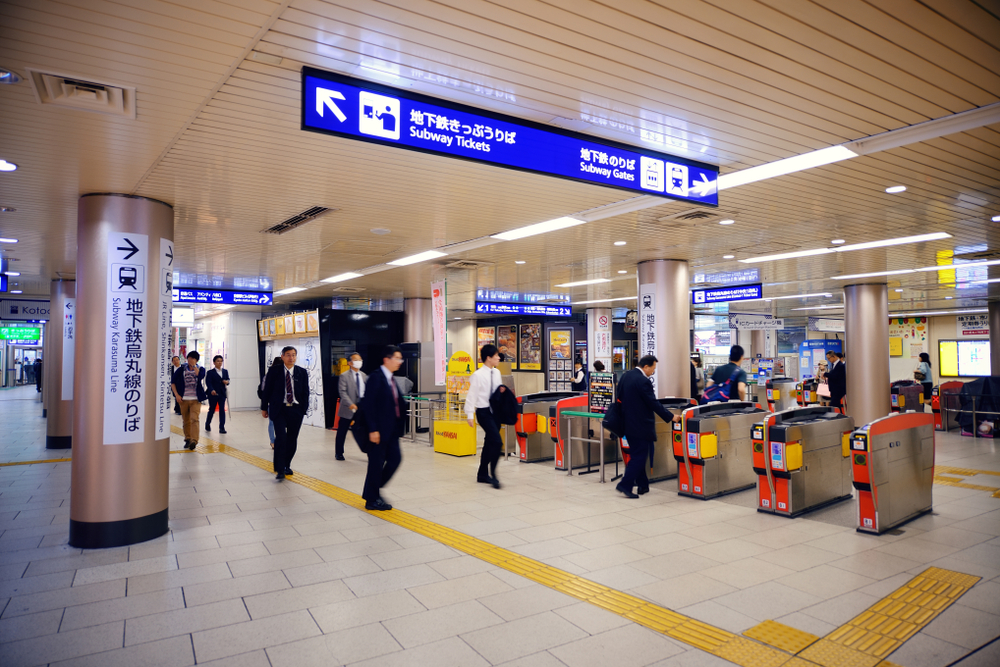 What is the best way to get to Nishiki market from Kyoto station?
Nishiki market is two stops on the subway, or about 30-40 minutes by foot, from Kyoto station.
Buses also go from Kyoto station, but arrival times vary depending on traffic conditions and they are often full of passengers so you are unlikely to get a seat or have a comfortable ride.
Taking a taxi is easy if you have health concerns, have lots of luggage, are in a hurry etc., but can bulk up your transportation expenses.
Trains are fast and cheap and usually arrive on time so are perfect for efficient sightseeing.