Kyoto
The history of Kyoto has started from here!? The prestigious Shoren-in Temple
Visit Higashiyama・Gion
2020/01/09
History of Shoren-in Monzeki Temple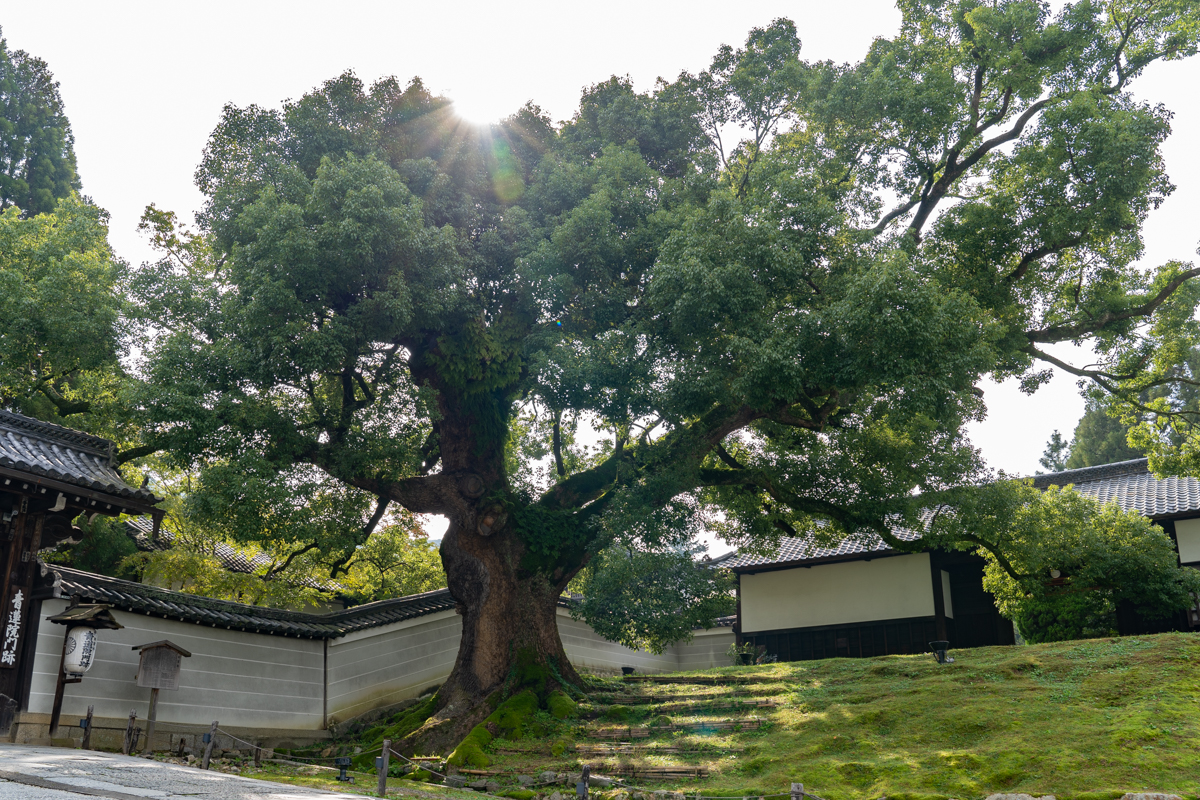 Shoren-in Monzeki Temple was originally built as a home for monks who were commuting to the Hieizan Enryakuji Temple, and has been standing in its current location since its construction in 1150.

The name "Monzeki" indicates it is a prestigious temple where the lineage of the head priest is related to the Imperial family.

The giant Oak tree which greets you at the entrance of the temple is 800 years old!
You can feel the powerful presence that has been watching over the Shoren-in Temple for a long period of time.
Screen paintings decorating the room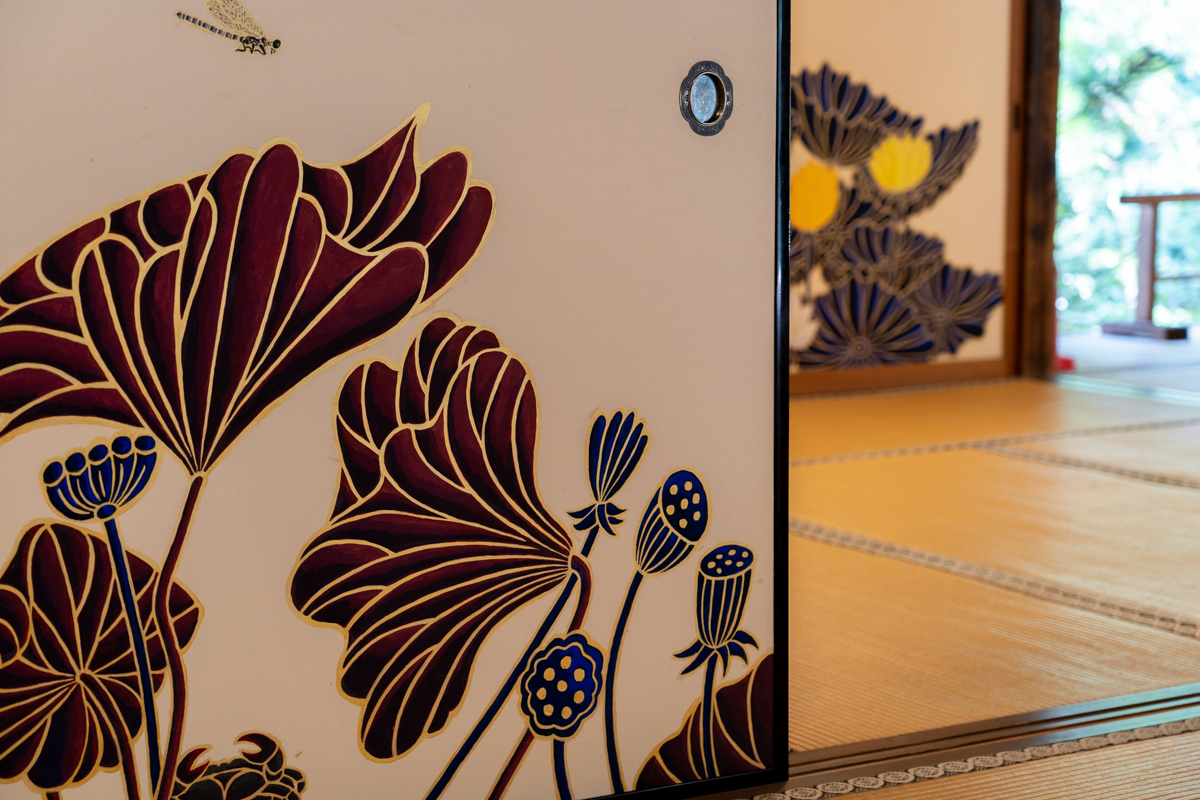 The "Hanamonden" room is a gorgeous space with colorful lotus paintings on screens.
In other rooms, there are some old paintings that, although their colors are fading, are designated as Important National Cultural Properties.
You can enjoy the different worlds created in each room by the variety of wonderful screen paintings.
Elegant garden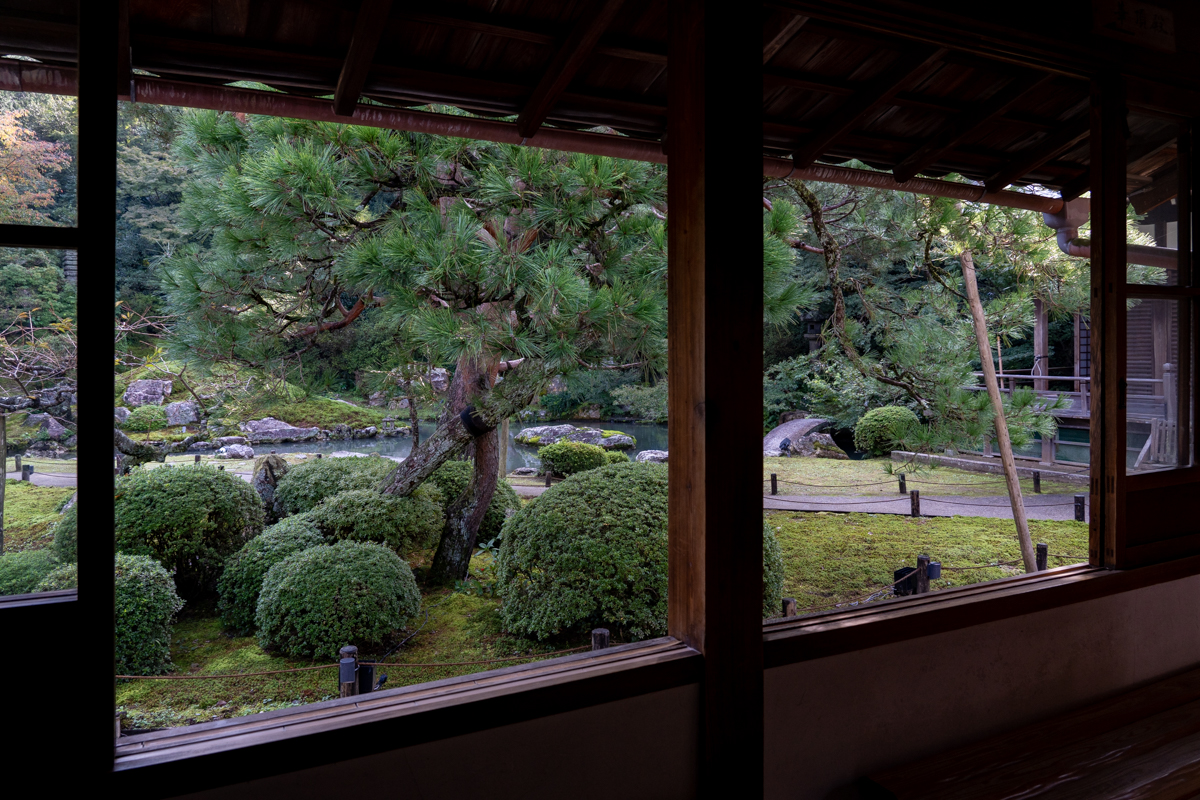 The garden is built on a part of the mountain near the Shoren-in Monzeki Temple, making full use of the beautiful environment at the foot of the hill.
As you gaze at the large stone placed in the center of the garden pond, it starts to look like a the back of a dragon who is washing himself in the water.

There are many spots where you can get a glimpse of the garden while walking between rooms. It is fascinating to see the garden through the building which offers a different persepective depending on the location and angle.
National Treasure ''Blue Setaka'' painting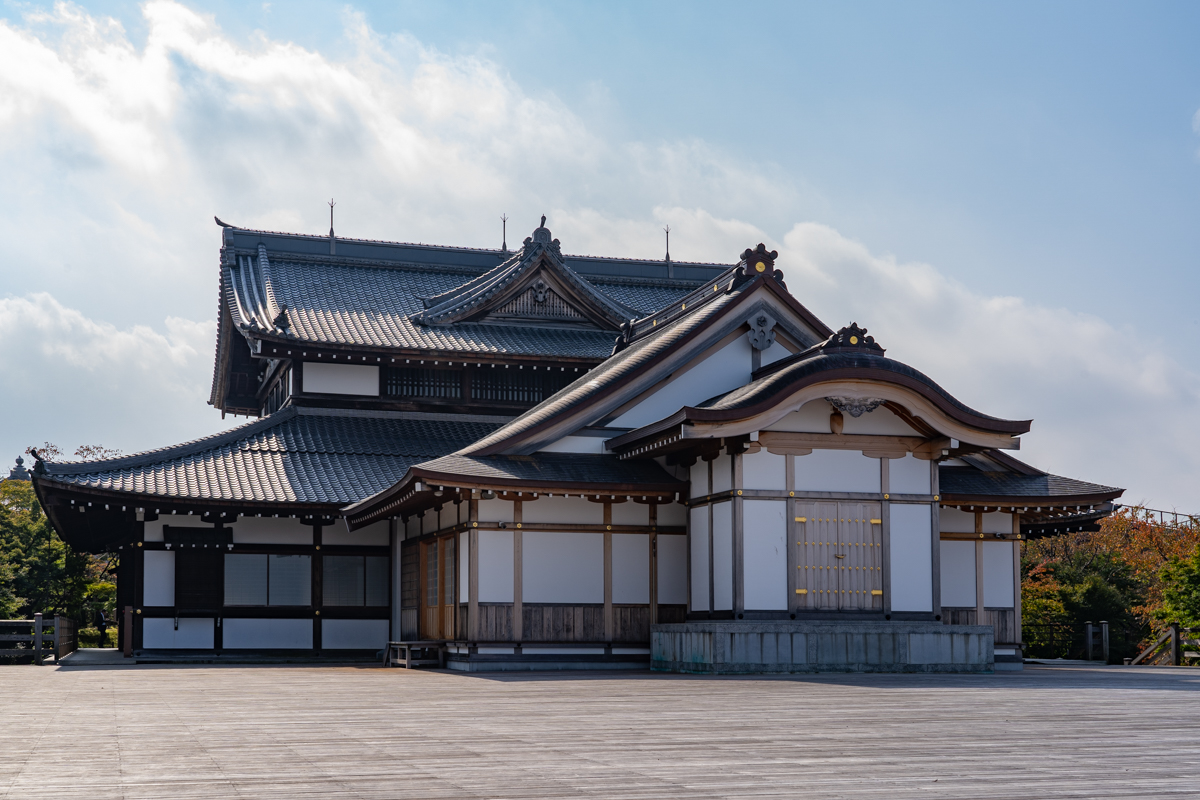 In the Seiryuden hall of Shoren-in Monzeki Temple there is a Buddhist painting called "Blue Setaka" which is designated as a Japanese National Treasure.

Since the actual painting is very delicate, it is carefully stored at the optimum temperature and humidity. Therefore, the work on display is a duplicate, but it is full of powerful expressions on the silk which are worth seeing.
Panoramic view of Kyoto City from the Shogunzuka hill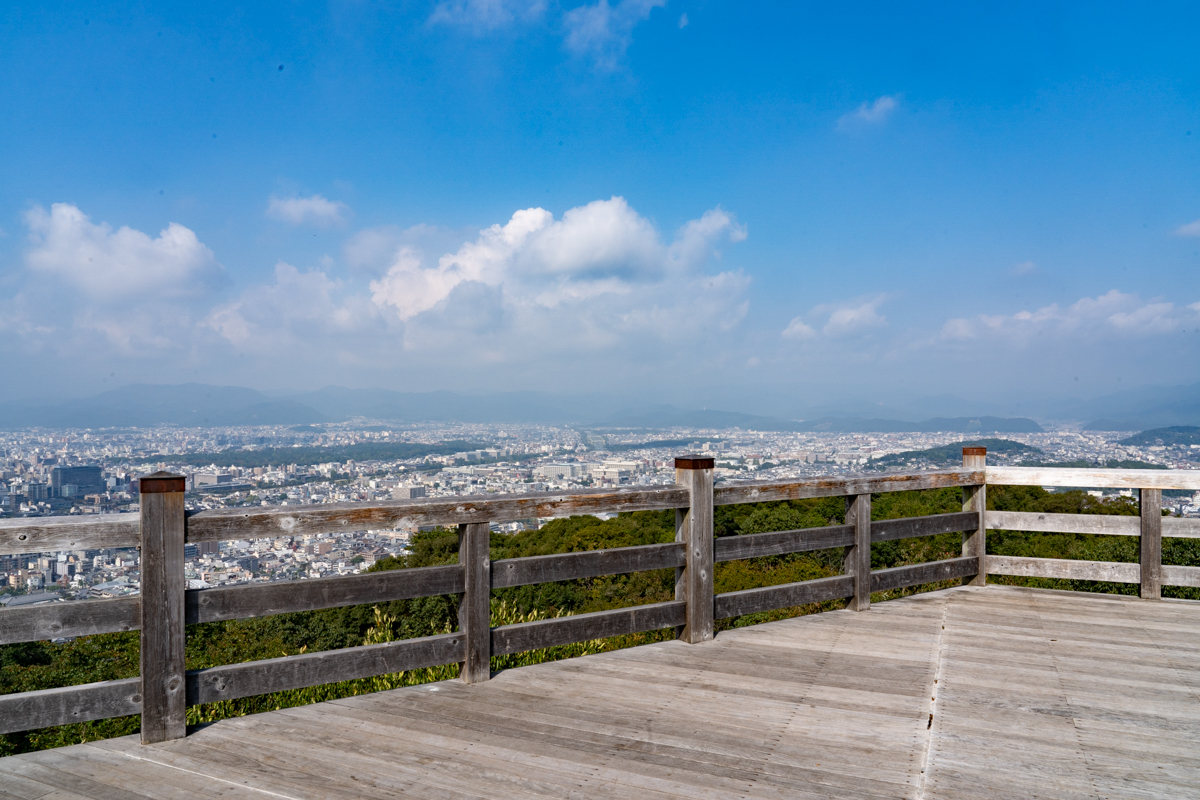 When Emperor Kanmu visited the Shogunzuka hill and looked down on the land of Kyoto, it was said that this was the moment he decided to move the capital to Kyoto, and that the transition of the Heian capital followed.
The grand stage created on the Shogunzuka offers a magnificent panoramic view of the entire city of Kyoto.
Since it is facing west, if you visit at dusk, you can catch a beautiful sunset.
| | |
| --- | --- |
| Name of the facility | Shoren-in Monzeki Temple |
| Address | 69-1 Awataguchisanjobo-cho, Higashiyama-ku, Kyoto-shi, Kyoto 605-0035 |
| Tell | 075-561-2345 |
| URL | http://www.shorenin.com/ |
| Nearest station | 3 minutes\' walk from Higashiyama Station on the subway Tozai Line. |
| Nearest bus stop | 3 minutes\' walk from Jingu-michi Bus Stop on the Kyoto City Bus |
| Business hours | 9:00-17:00 (Last admission at 16:30) |
| Regular holiday | Open everyday |
| Admission fee | Adults: 500 yen, Middle/High school Students: 400 yen, Elementary Students: 200 yen |
| Remarks | For visiting Shogunzuka Seiryuden garden, please take a taxi or bus from Shoren-in Monzeki Temple. |