Kyoto
Why Does the Traditional Gion Neighbourhood Attract Many People?
Let's have a stroll in Gion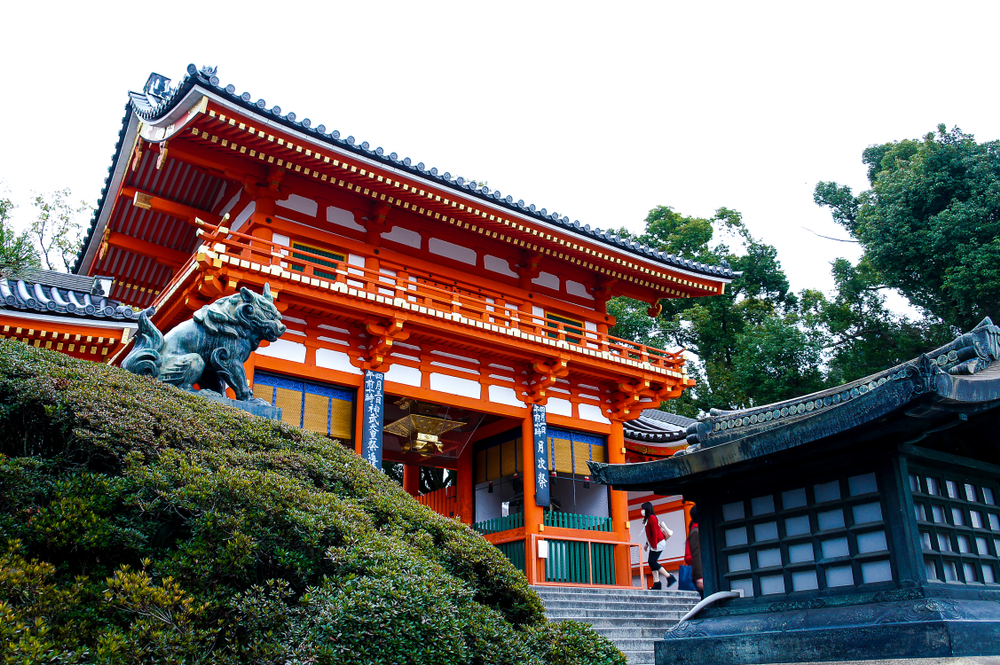 The symbolic Yasaka Shrine in this district used to be known as Gion Shrine, taking after the name of its protective god. The legend goes that the surrounding neighbourhood then came to be known as Gion.
This historic neighbourhood is full of narrow alleyways with old townhouses on either side--strolling through the town here feels like wandering down secret passageways which lead back to an ancient time. Have fun exploring the small paved streets and imagining how kimono-clad people used to stroll down them in olden times.
Old and modern mingle together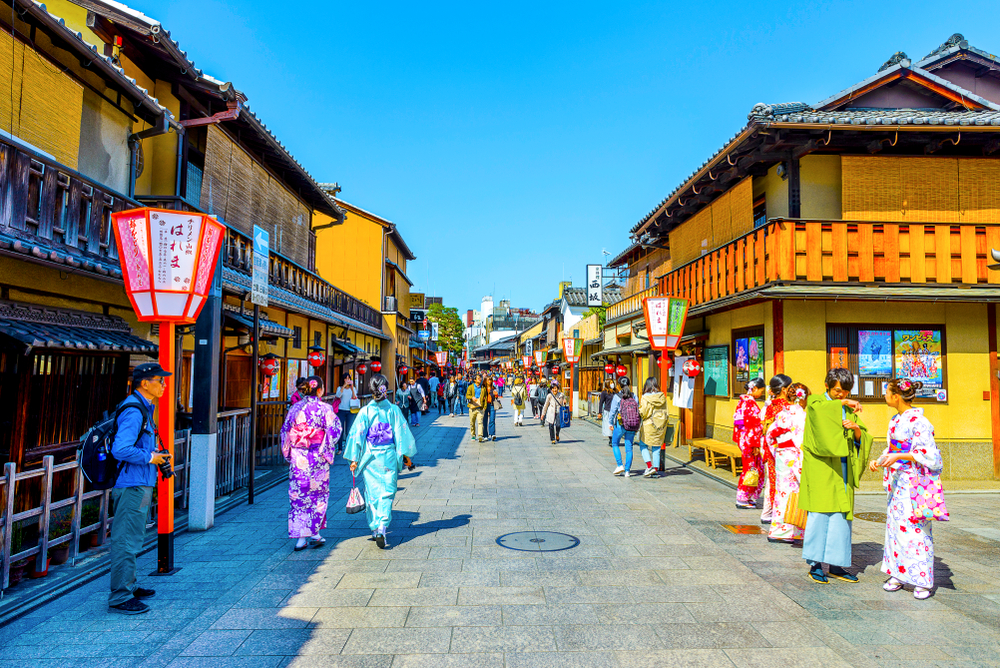 Walking from Keihan Gion-Shijo Station toward Yasaka Shine, you will come across Hanami-Koji Street branching off from the south side of Shijo Street.
The neighbourhood here is known for its rows of traditional wooden townhouses, many of which have been renovated inside into funky cafes and shops serving sweet treats, and restaurants which represent Kyoto's deep history and traditions.
This is a hugely popular area and is always bustling with people having fun wandering around dressed up in kimonos, exploring the narrow passageways, taking photos, and getting into the traditional Kyoto spirit.
Devotion in keeping traditions going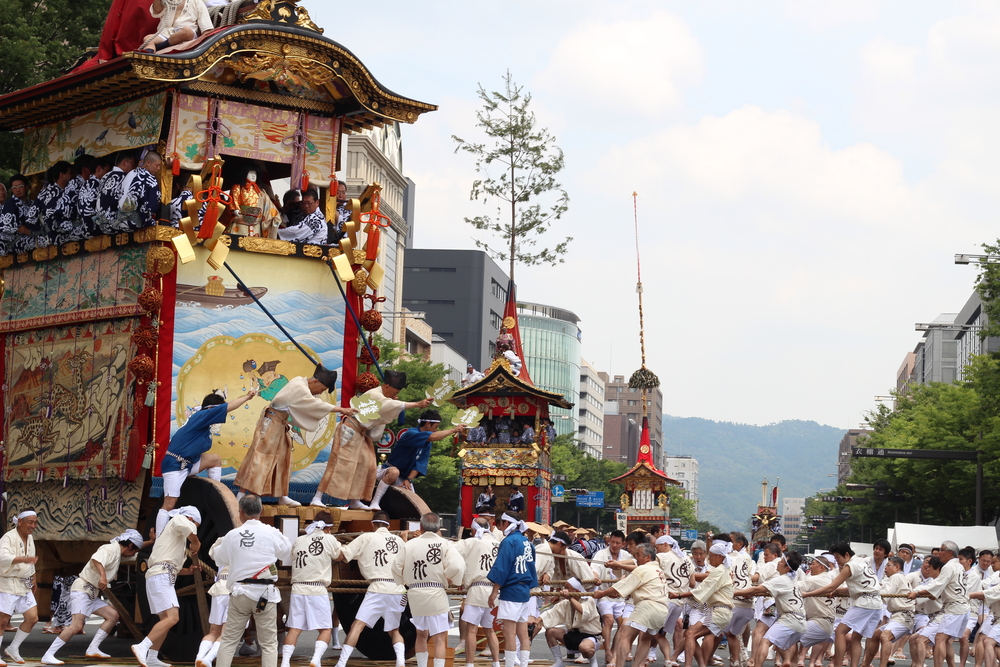 The Gion Festival, the festival of Yasaka Shrine, is one of Japan's most famous festivals and has roots dating back over 1000 years. Centred around Yasaka Shrine, various ceremonies and rituals take place throughout the month of July to celebrate. During July, the festival mood can be felt all over Kyoto and large crowds of people, from both inside and outside Japan, come to see the festivities.
The climax of the Gion Festival is the incredibly popular parade of traditional Yamaboko floats which takes place over two days. The floats are decorated with historically valuable objects and the communities responsible for each float take the festival as an opportunity to show off the best of their gorgeous inherited items. Throughout the parade, traditional Gion Festival songs and music are played out from each float, adding the the heated festival atmosphere.
Protecting valuable cultural and locations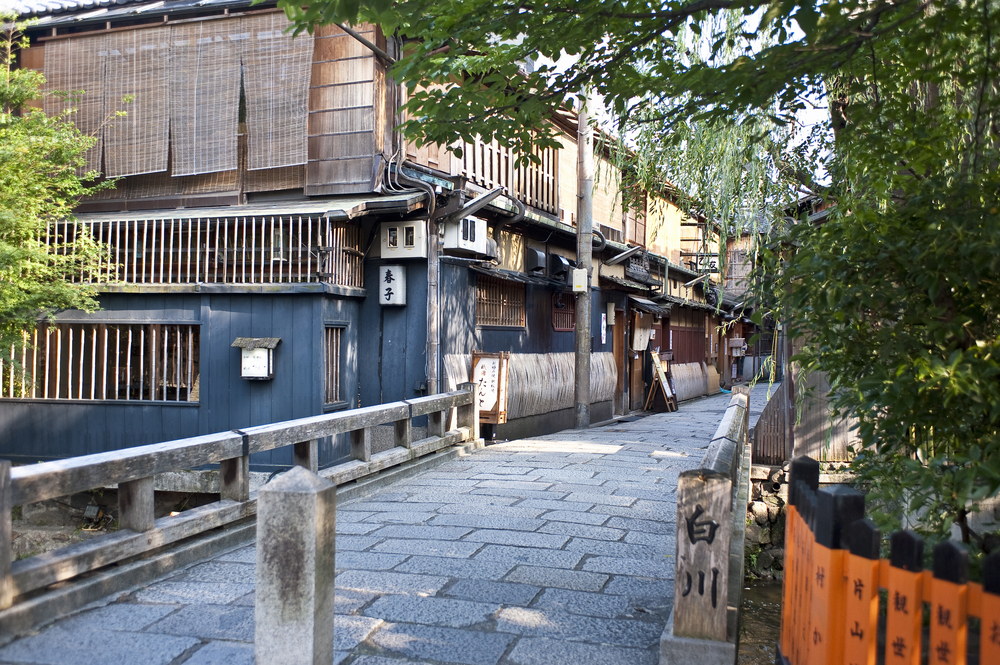 With the beautiful Tatsumi-bashi Bridge and traditional townhouses in the background, this spot near Shirakawa River is highly popular among tourists as a location for taking pictures in kimono.
The area also has a number of restaurants and dessert shops created in renovated old townhouses which are perfect to stop in at for a bite to eat as you stroll along the paved paths and alleys.
Visit this neighbourhood, which is also a designated Preservation District for Groups of Traditional Buildings, in spring to see the stunning Shidarezakura weeping cherry blossoms in full bloom.
No Maiko, No Gion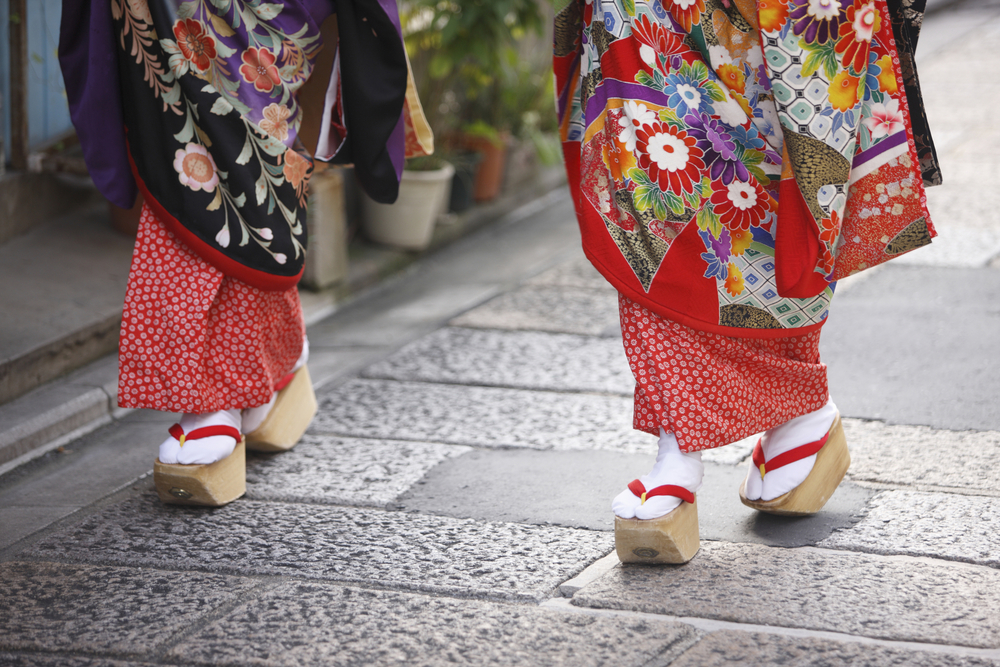 You will probably come across Maikos (apprentice Geisha) dressed up in traditional kimonos and makeup all over Gion. Don't get your camera out too soon though, because, unfortunately, most of them are tourists dressed up as Maiko for fun and not the real deal. If you are lucky, you might cross paths with a real Maiko on her way to entertain at banquets for work in the daytime or evening.
Knowing and following appropriate manners helps create better relationships and smoother interactions with the Maiko and local residents--keep out of privately owned properties, and when taking photos of Maiko, avoid touching her kimono and head ornaments and leave her a clear path if she seems to be in hurry.