Kyoto
A miraculous view! One of the top three view spots in Japan,"Amanohashidate"
Historical view in Amanohashidate, one of the top 3 view spots in Japan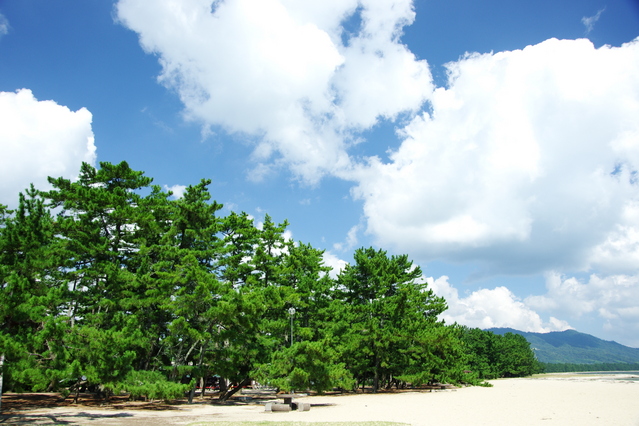 For over 100 years, Amanohashidate has been loved by Japanese people as one of the best three viewpoints, together with Matsushima in Miyagi prefecture and Miyajima in Hiroshima prefecture.
From ancient times, Amanohashidate was thought to be a "Special place" where you can feel the god by Japanese people.
And nowadays it has become one of the touristic spots visited by 2000 thousand people for its beautiful view with white sand and green pine trees.
It is a perfect spot to enjoy the nature given from the god.
Must-see in Amanohashidate "Rotating bridge"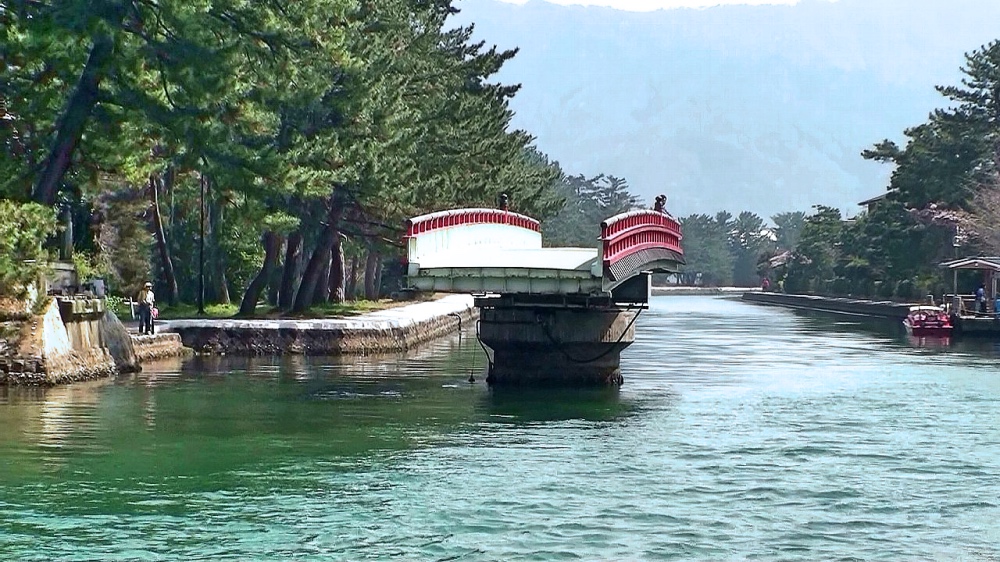 This rare view is made to fit into the land shape here.
Kaisenkyo bridge connects Amanohashidate and the land where Monjuso is. It rotates 90 degrees for the ships to go through.
Since there are not many bridges that rotate in the whole of Japan, it is entertaining to see the movement as a tourist.
Try the typical Matanozoki!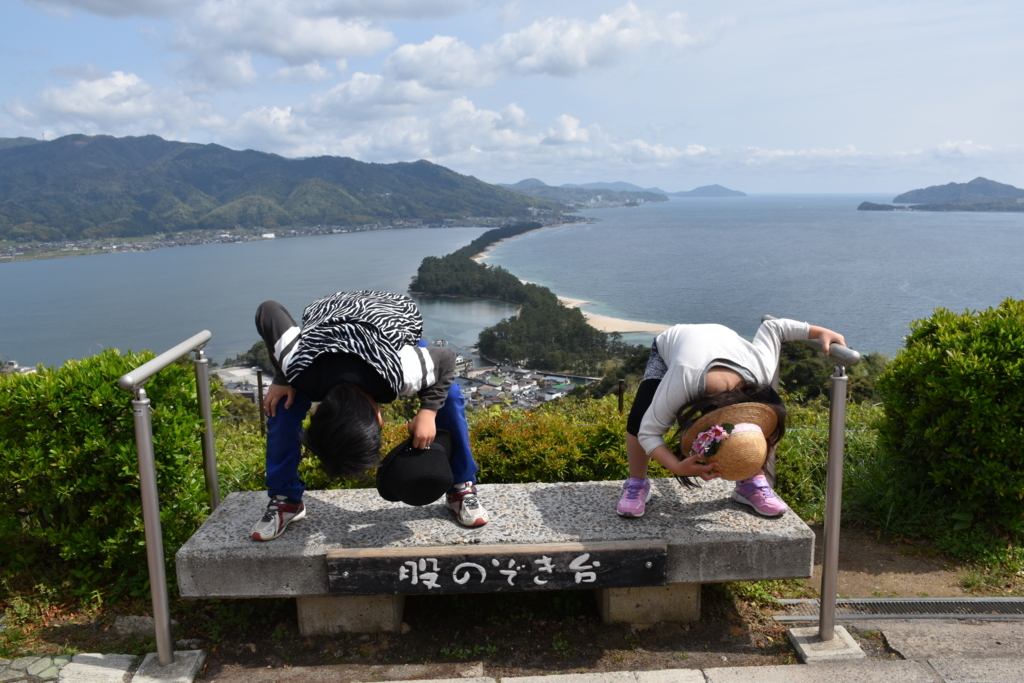 You cannot miss "Matanozoki" if you are visiting Amanohashidate.
Face back to the Amanohashidate, fold yourself towards the front and enjoy the view through your legs.
You will realize that there is a different view-vivid color, feel like the view is drawn on the flat surface, and change the sizes.
Be active at Amanohashidate View Land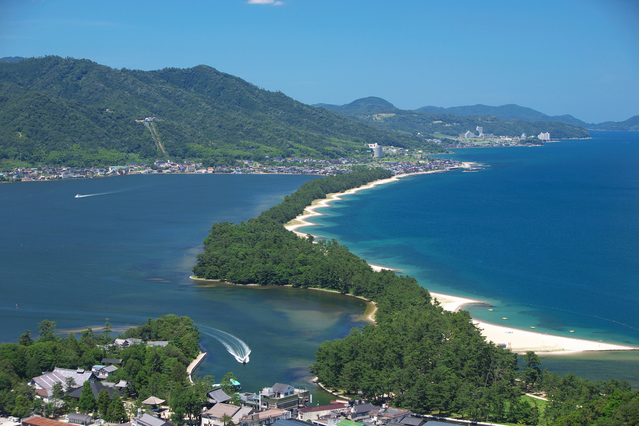 At Amanohashidate view land located to the south of Amanohashidate has an observatory "Hiryukan". It is designed under the concept of dragon body, and you can enjoy the magnificent 360 degrees view from 250m long observatory.
In addition, there are exciting rides such as go-carts and carousels. Everyone from children to elderlies can enjoy this place.

See a dragon rising to the sky from Kasamatsu park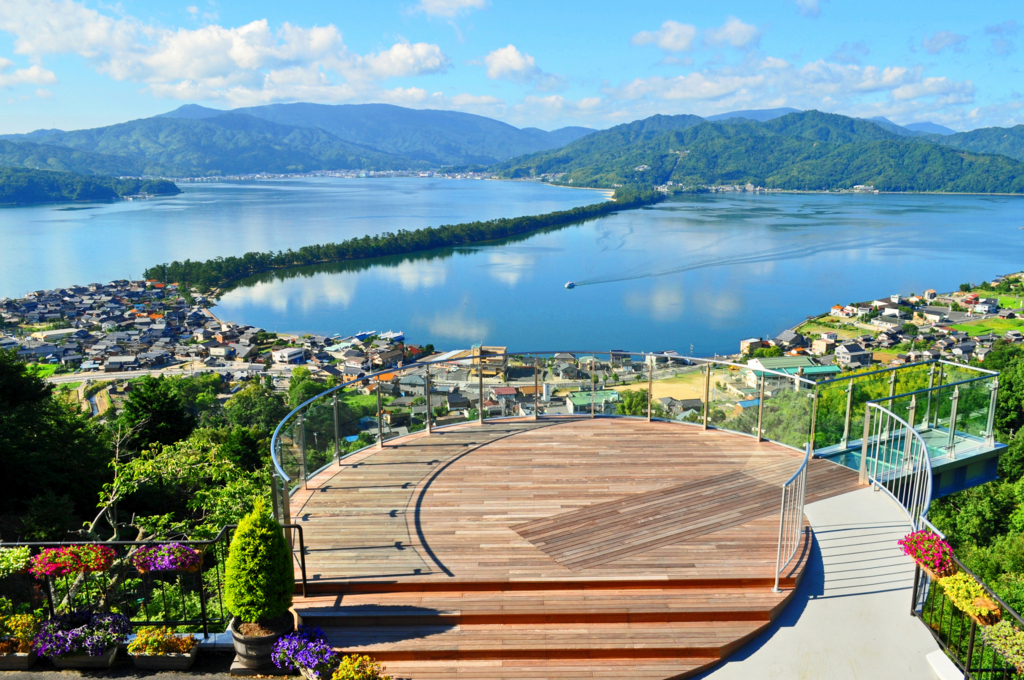 Literally, this is a park with "Kasamatsu (umbrella pine tree)" on the top of the staircase. This place is said to be the origin of "Matanozoki" customs.
The view from the Northern side of Amanohashidate is called "Shoryukan", which means "rising dragon view", and it is believed to call you in some lucks.
There is also sky deck observatory 40 meters high from the ground in this Kasamatsu park. No matter how many times you visit here, it always brings you to a new discovery.
| | |
| --- | --- |
| Name of the facility | Amanohashidate |
| Tell | 0772−22−8030 |
| URL | http://www.amanohashidate.jp/ |
| Regular holiday | ※When there are any changes in opening hours or closing days, we will announce on the official website. |