Kyoto
Perfect for both breakfast and lunch! Enjoy flavor-packed bread made with domestic wheat at bakery "fiveran"
A stylish bakery that entices you to stop by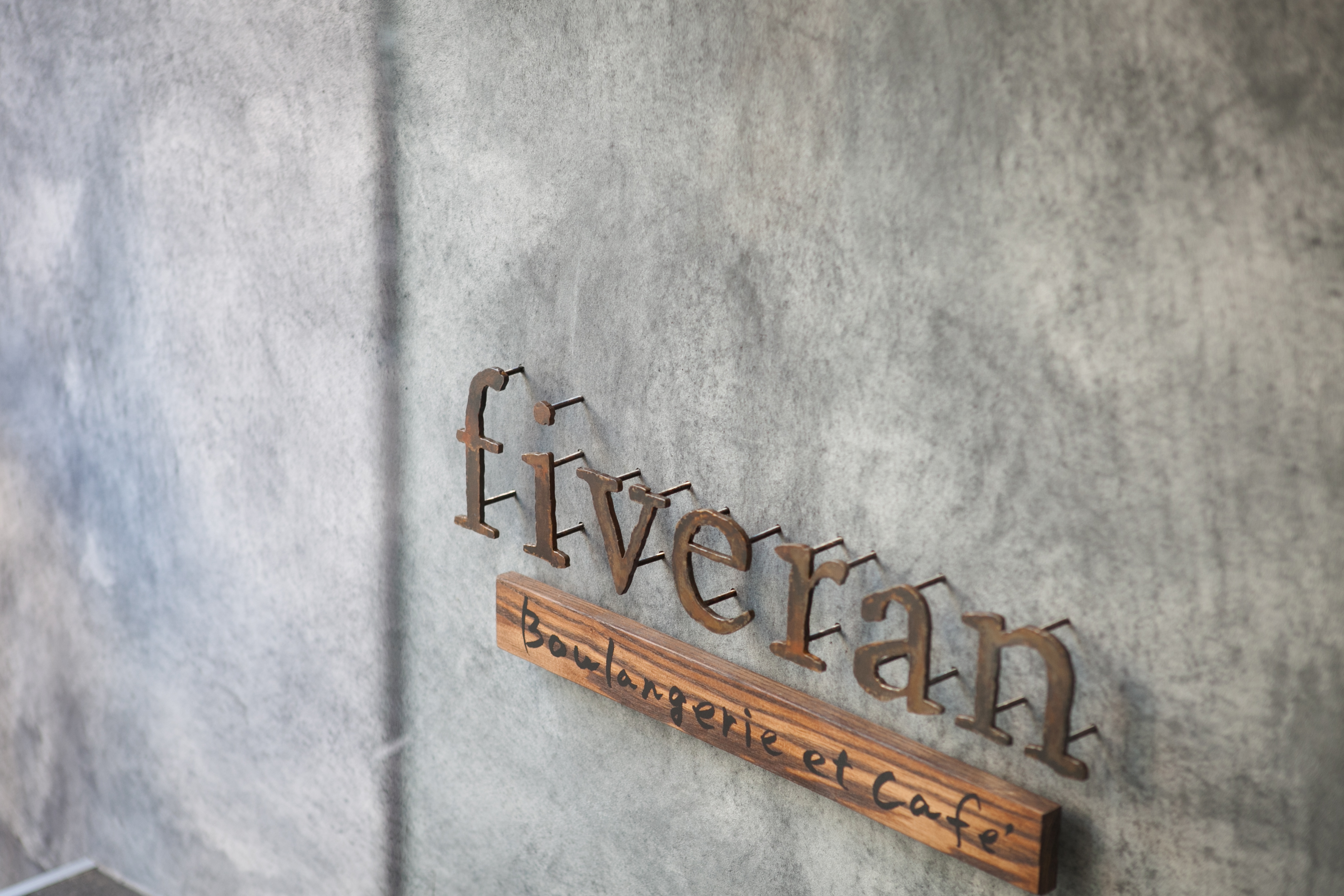 The cool and stylish "fiveran" bakery stands just a couple of blocks away from Karasuma Oike Station--from Oike-dori Street go south on Muromachi-dori Street, or from the Karasuma-Sanjo intersection go west on Sanjo-dori Street to find it.

It is easily accessible--within walking distance from Karasuma Oike Station on the Kyoto Municipal Subway--making it easy to drop in at.
Carefully crafted bread that utilizes the full flavor of wheat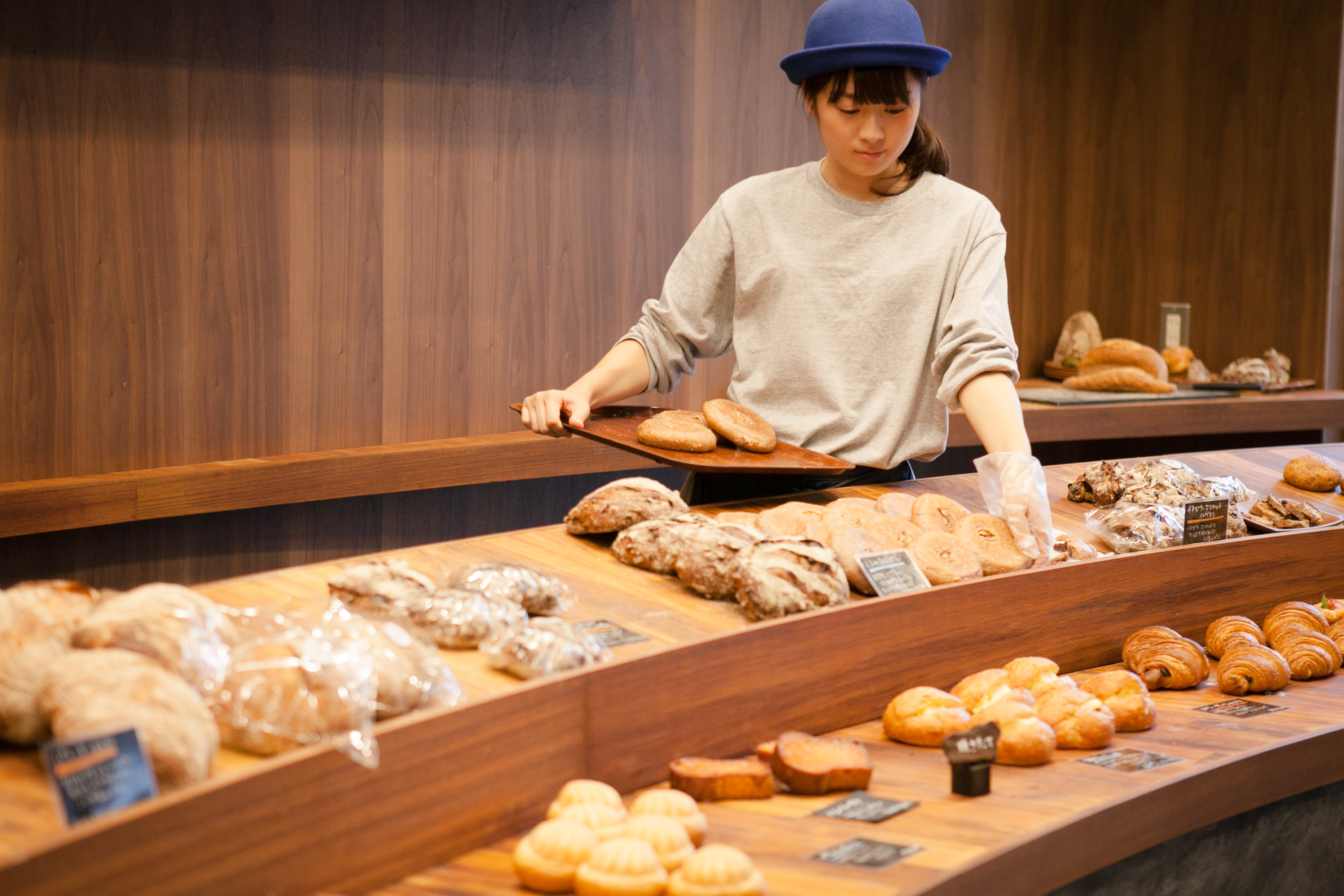 Inside the shop, you are welcomed by many kinds of freshly baked bread lined up on the stylish display shelf and the rich, savory aroma of baked wheat which will whet your appetite.

The bread is made using domestic wheat and is made with dough with a firm and chewy texture which releases the full flavor of the wheat.

Their bread is made with the concept of "bread which is still delicious the next day", which makes it perfect to buy as take-away for breakfast the next day.
Recommended hard bread: Levain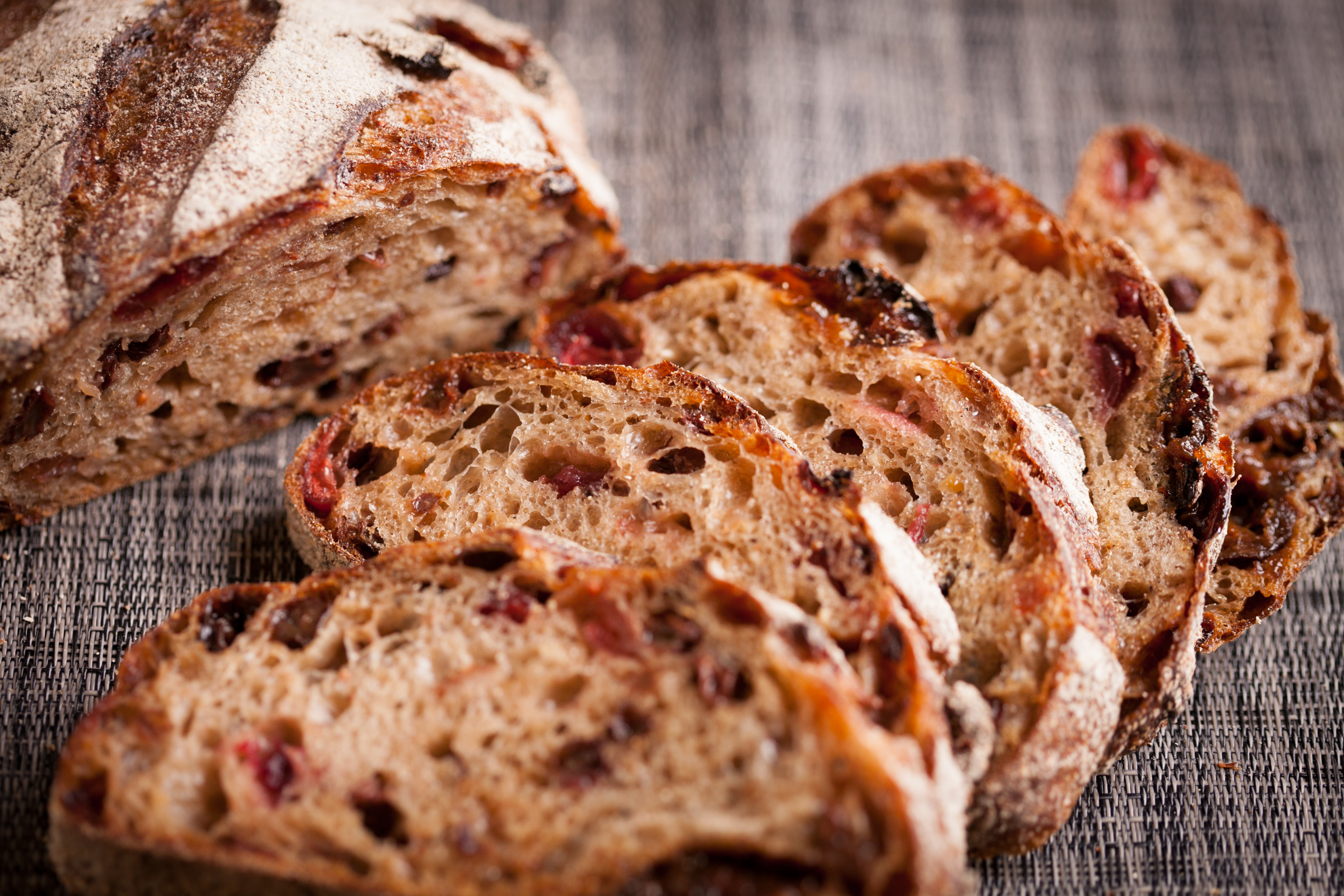 This hard rye bread, which exemplifies fiveran's commitment to quality, is a specialty and highly recommended by the bakery owner.

"Levain", a rye bread made with lots of figs and muscat grapes, has an exquisite balance of sweet and sour notes and an enhanced rich bread aroma.
It is also filling and perfect for lunch.
Pâtissière: sweet bread overflowing with custard cream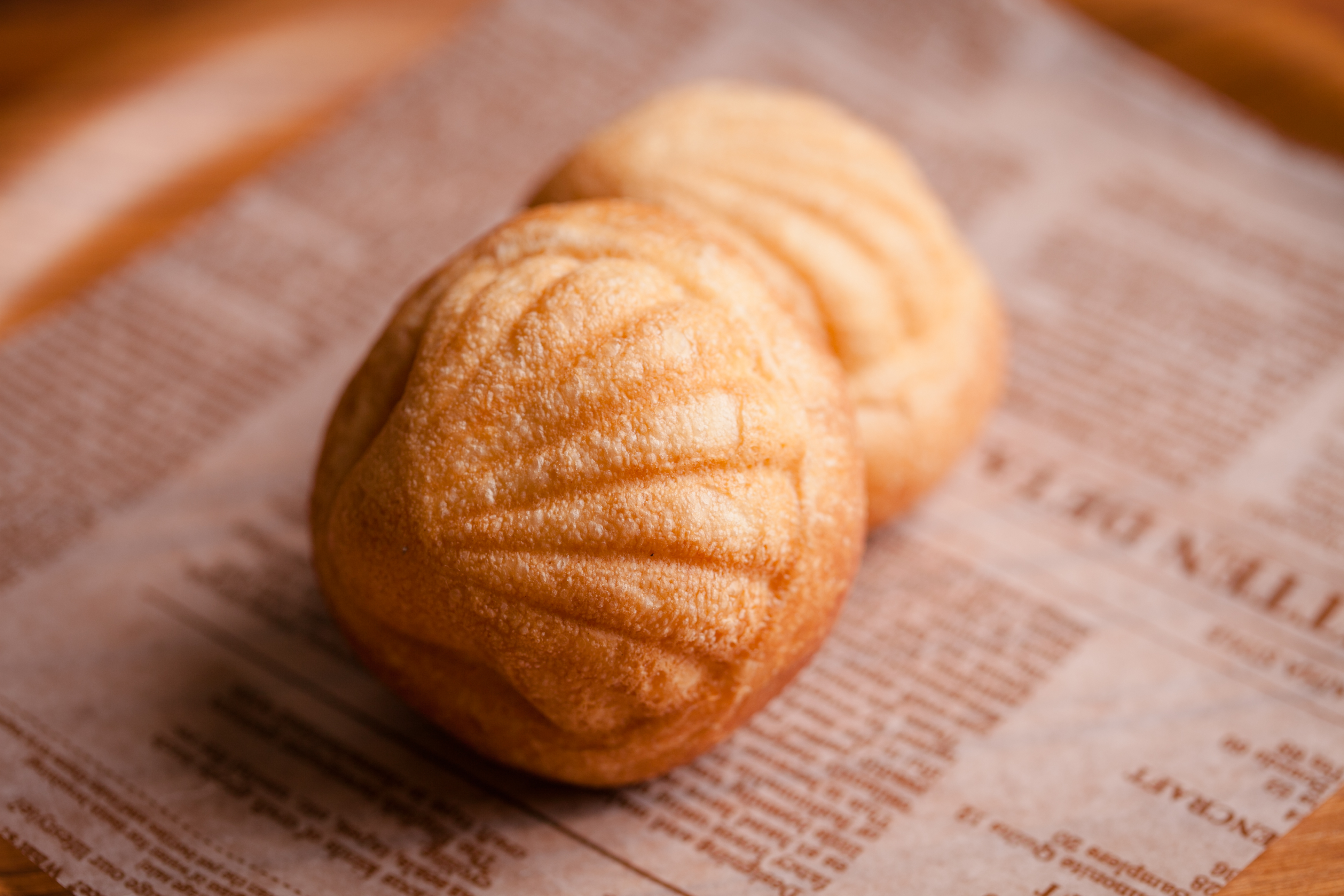 fiveran has a wide variety of sweet breads, and we are sure that those with a sweet tooth will be satisfied by the treats on offer.

"Pâtissière" is a sweet bread, made from a moist dough rich in butter, that is filled with plenty of handmade slow-cooked custard cream.
As you bite into it, the delicately sweet custard cream flows out into your mouth, and you can finish off the whole bread in no time.
Eat in for a relaxing coffee or tea break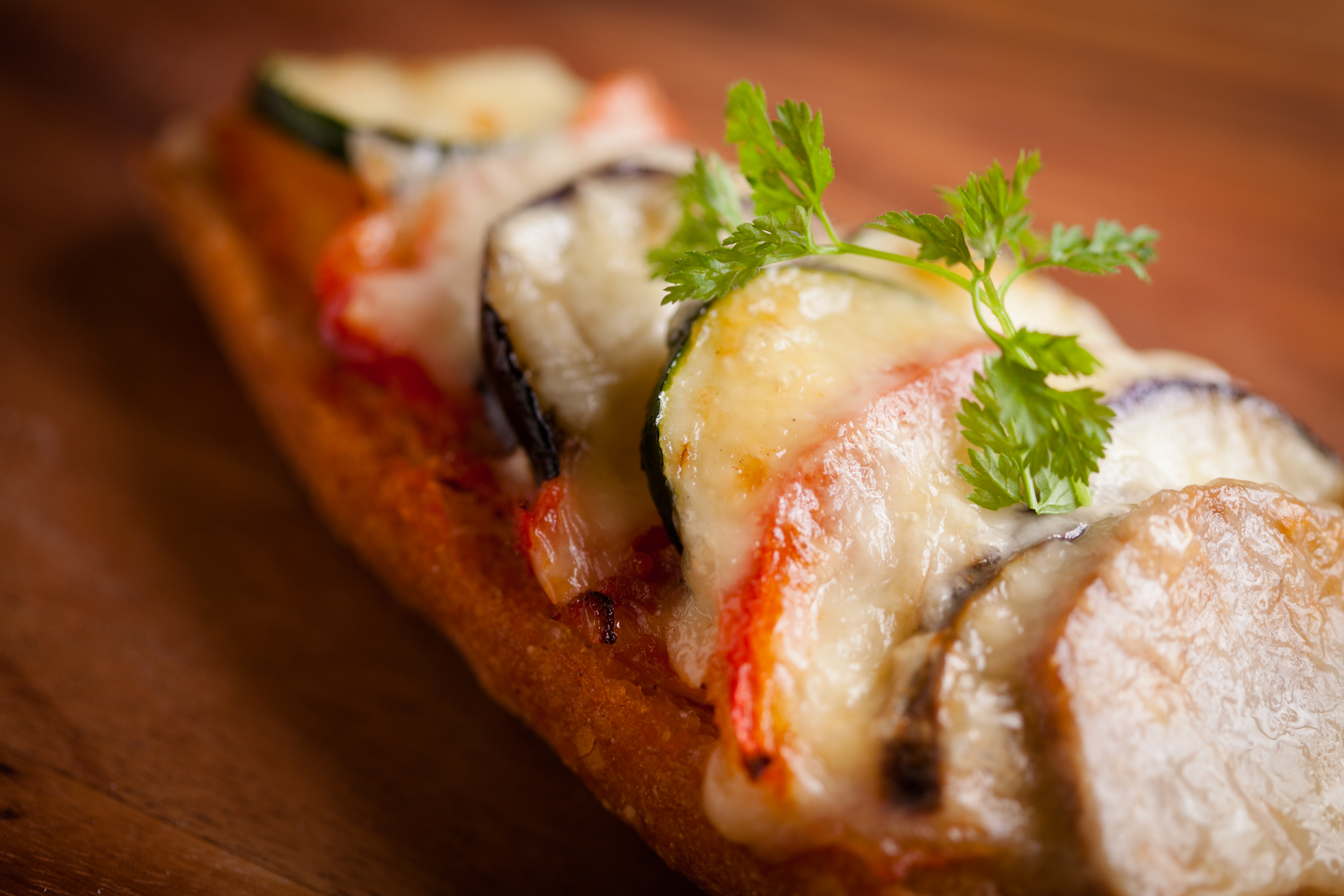 For lunch and other meals, we recommend "Tartine", a hot open sandwich made with homemade Bolognese sauce and grilled eggplants.

Since all the bread is freshly baked, it is best eaten on the spot in the little eat-in space in the shop.
Why not have a seat and enjoy some delicious bread with a drink at the eat-in space?
| | |
| --- | --- |
| Name of the facility | Boulangerie et Café fiveran |
| Address | 337 En-no-Gyojya-cho, Sanjo Agaru, Muromachi-dori Street, Nakagyo-ku, Kyoto 604-8174 |
| Tell | 075-212-5696 |
| URL | http://fiveran.jp/index.html |
| Nearest station | 3 minutes\' walk from Karasuma Oike Station on the Kyoto Subway |
| Business hours | 9:00-19:30 |
| Regular holiday | Tuesdays, First and Third Wednesdays of the month |