Kyoto
The closest place in Kyoto from sea. Only here in the world "Ine"
Wonderful contrast weaved by sea and mountains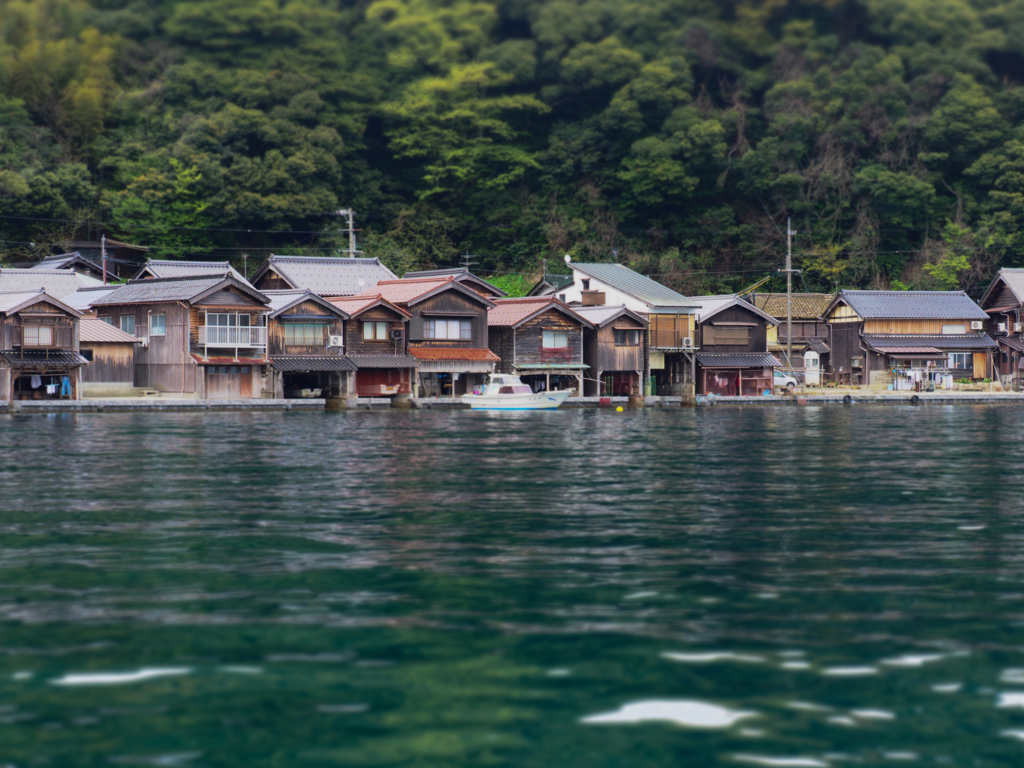 From the first step onto Ine, the breeze from the transparent sea and boathouses in a row welcomes you.
Since this Ine bay is surrounded by the mountains, no rough waves can come in. In addition, the Ao island is breaking the water at the entrance of the bay, and the tide difference happens to be very small. From all these conditions, this miraculous scenery is made in this place.
The view only in here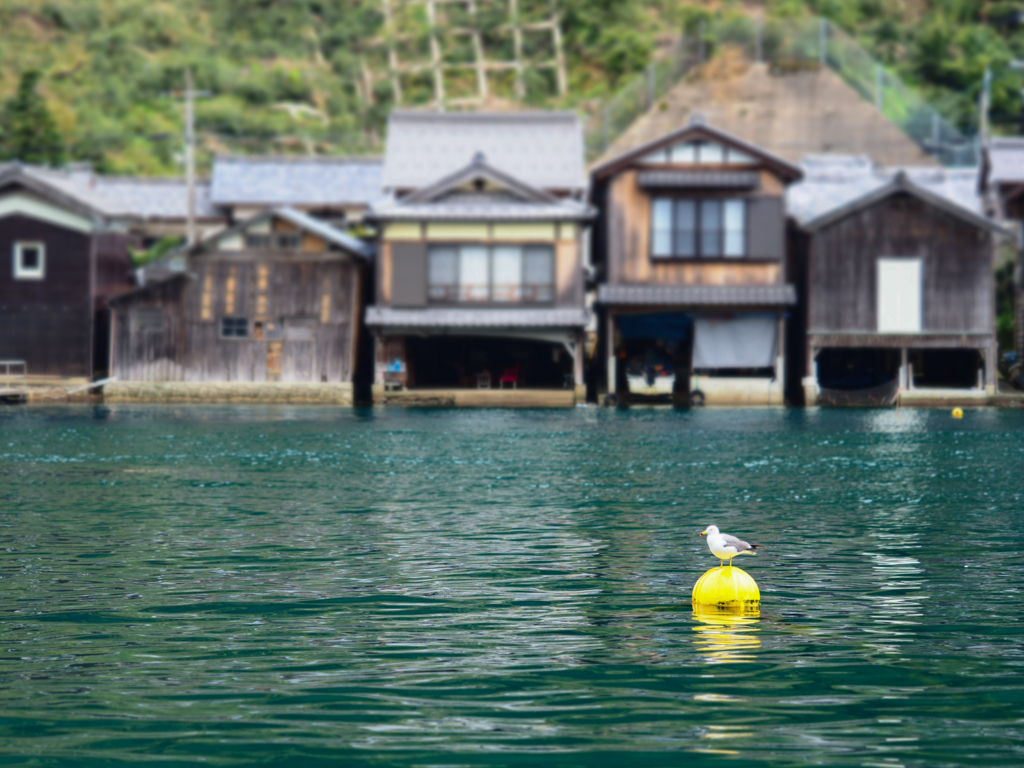 230 boathouses are built at the very edge of the 5km long gulf. These boathouses have boat garage on the first floor and a private room on the second floor.
Apparently, the town where this many boathouses are built in a row is only here, Ine. The only place in the world.
For everyone who visits here first must feel something nostalgic in this quiet place.
Enjoy the walk in this calm atmosphere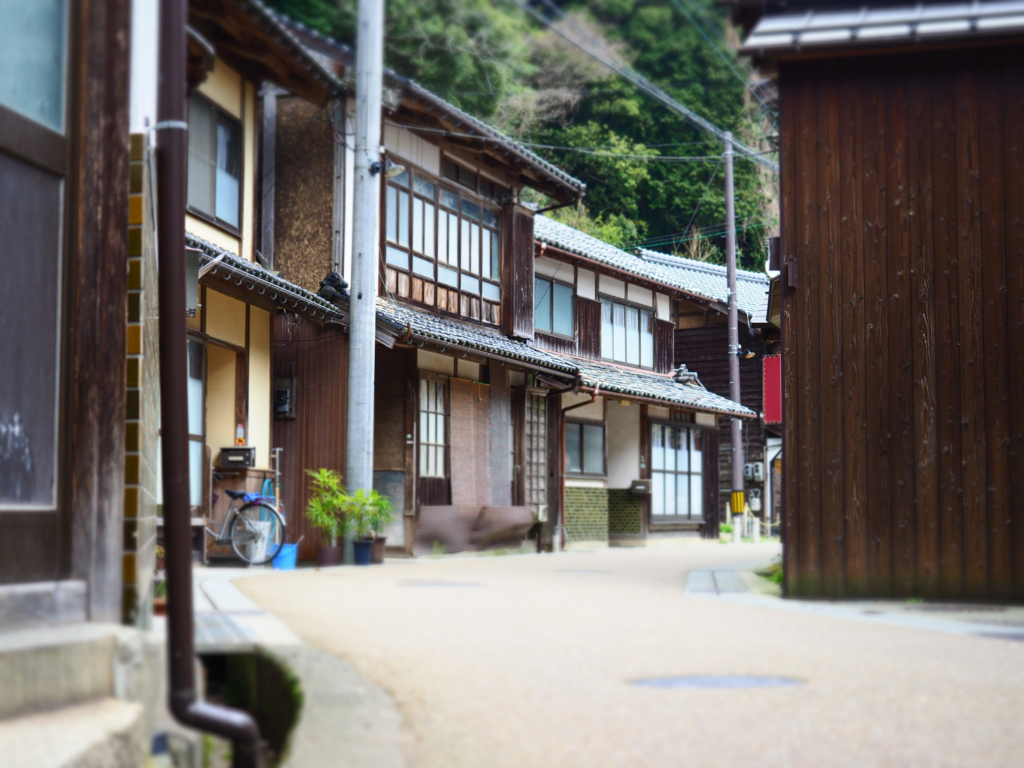 We recommend you to walk around the town.
The boathouse by the bayside, and the main house at the mountainside across the street... Townscape is made by these pairs of buildings.
Take time and enjoy the view and culture of this place. It is also nice to meet local people and communicate.
Walk around and find culture and traditions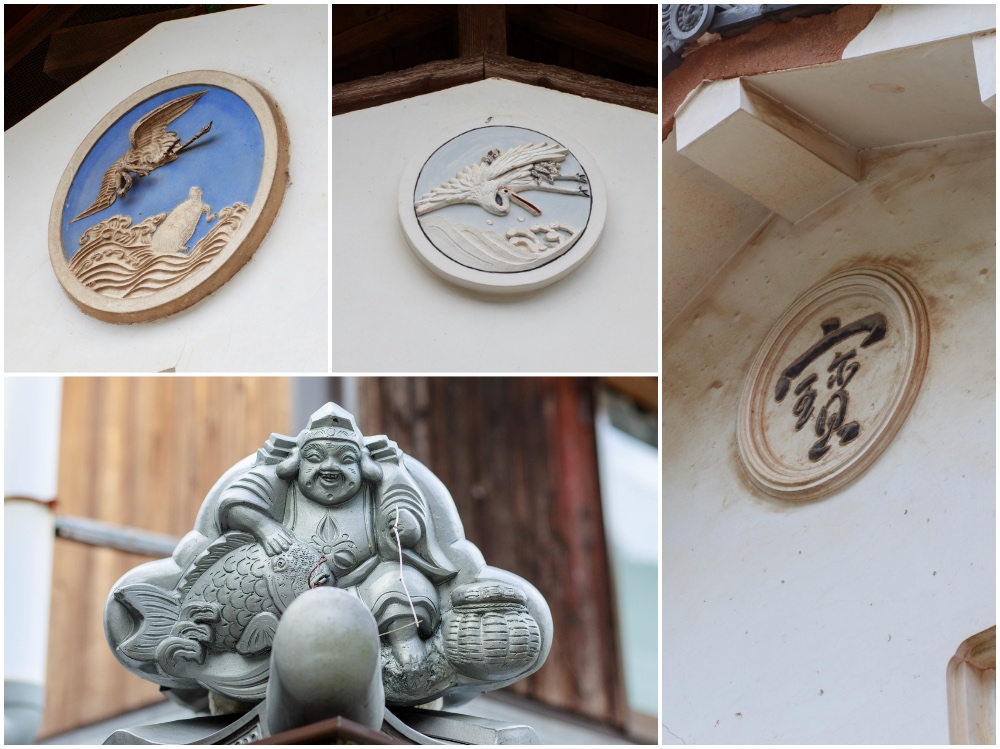 Exploring and finding some detailed art is also a way to enjoy the walk. Can you find little drawings for luck and Kote-pictures on the wall of storage houses?
Knowing culture and customs that far from your daily life makes your trip more and more interesting.
Forget about your daily life in Tango peninsula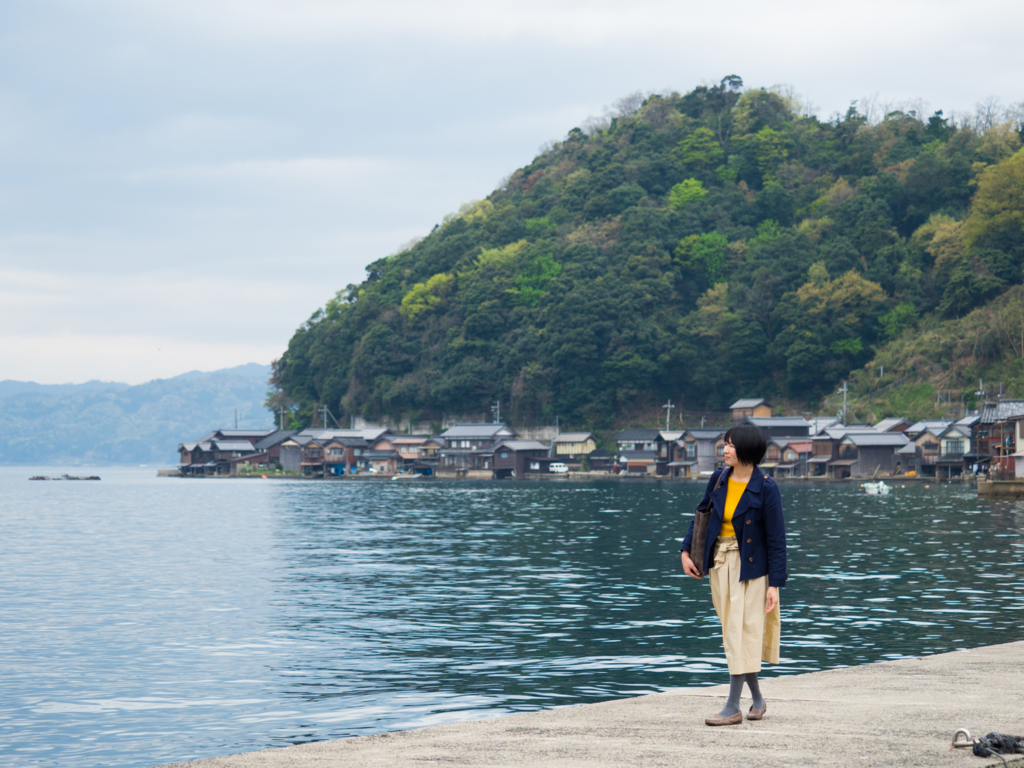 Ine town is located at the Northern edge of Kyoto prefecture. Since then, it is not very easy to visit. However, it was a place with mysterious attractions as if the time there flows slower.
If you want to forget about your daily life, enjoy the view only available here, or feel the sea, this is the place to visit.
| | |
| --- | --- |
| Name of the facility | Boathouse in Ine |
| Address | 〒626-0423 77 Hirata, Ine town, Yosa district, Kyoto |